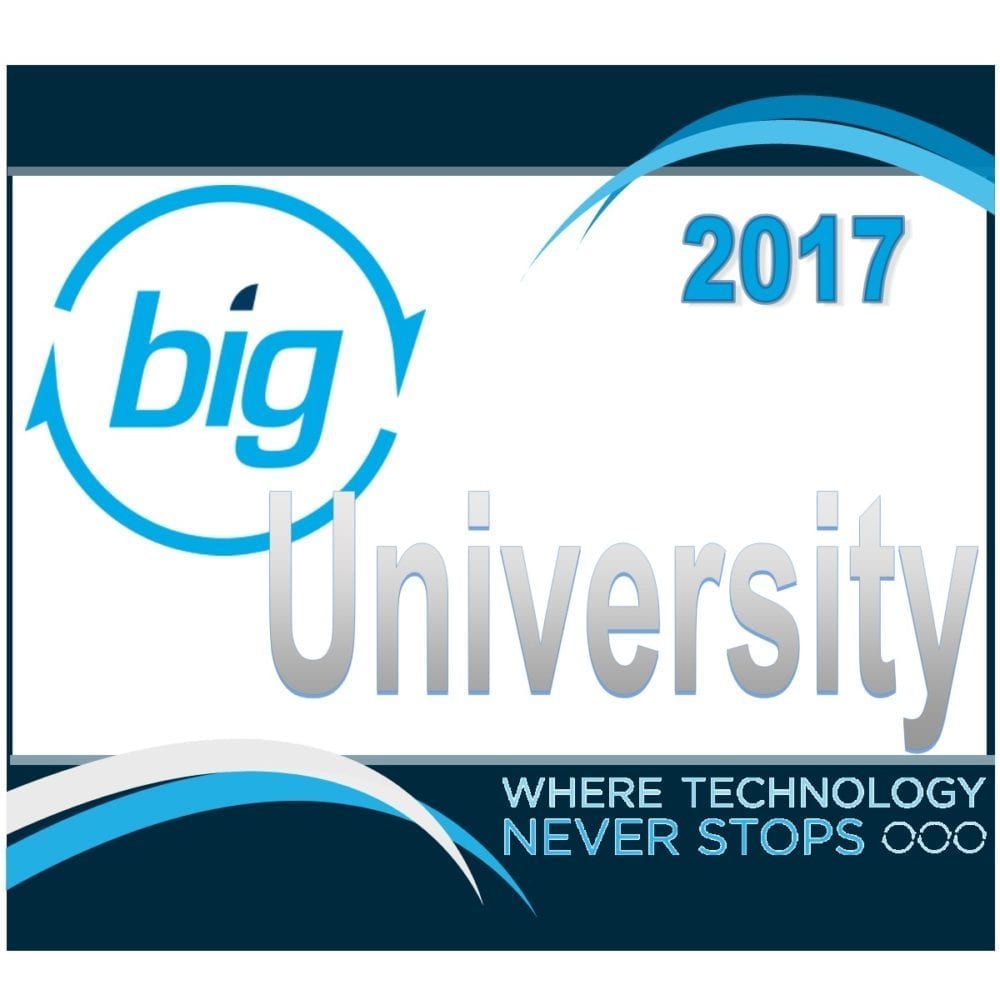 Please join us for the first ever BIG University!
For the first time ever on May 25th, from 3 pm – 7 pm at the Valencia Ballroom in York, PA, we are introducing BIG University. BIG University is an educational and collaborative platform that allows customers, prospects, partners and vendors to continue to educate themselves on current and future technologies. BIG U will be a yearly technology event that we hope you will participate in.
The event will include networking, a technology tradeshow, and former state representative and current President and CEO of YCEA, Kevin Schreiber as the key note speaker.
In conjunction with our current Give BIG Give Back Campaign this year we are collecting supplies as donations to support Goode Elementary and William Penn High School, two local York City Schools. Please download the list of items these schools are in need of.
Event Schedule:
3 pm – 4 pm: Registration
4 pm – 5 pm: Keynote Speaker: Technology & The Impact on Our Communities
5 pm – 7 pm: Networking and Trade Show
Please RSVP by May 18th to:
Michelle Reinhold
717-849-1006
mreinhold@businessinformationgroup.com
About Kevin Schreiber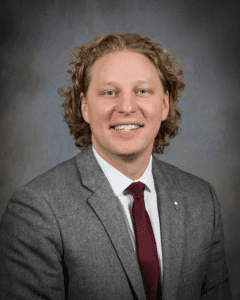 Kevin Schreiber began his tenure as President & CEO of the York County Economic Alliance on December 1, 2016. Prior to his position at the alliance, Kevin served two terms as state representative for the 95th Legislative District, in York County. He and his wife are residents of the city of York along with their cavalier spaniel, Lucy.
Kevin earned his Bachelor's Degree in Public Relations from York College and his Master's Degree in Public Administration from Penn State University.
As State Representative, his legislative priorities included advocating for the best educational opportunities for all children in the commonwealth to include Pre-K and early learning education through collegiate and higher education, improving public safety, government reform, equal rights and the environment.
Prior to serving as State Representative, Kevin worked for the City of York. While serving as Community and Economic Development Director for the city, Kevin oversaw an annual budget of over $6 million, and assisted in over $150 million in economic and community development advances.
With the City of York, Kevin's focus was on job creation in York County by working hand-in-hand with start-up businesses, innovative entrepreneurs and business leaders, to improve the local economy and local neighborhoods.
With having roots in Economic Development, Kevin's appointment as President & CEO of the alliance was a natural career change. His priorities as President & CEO of the York County Economic Alliance include leading the organization to become the Chief Advocate across York County for economic growth and development, to create a prosperous York County.
Kevin has worked with Habitat for Humanity, the YWCA, the YMCA, Crispus Attucks Organization, York Housing Authority, private rehabbers, homeowners and many others to bring vacant buildings to better use in neighborhoods in need of change. He serves or has served on the Board of Directors for Downtown Inc., Team PA, York County Convention and Visitors Bureau, Partnership for Economic Development in York County, and YorkArts.
Kevin looks forward to playing an active role in securing a bright future for both the York Community and the York County Economic Alliance.
Event Sponsors
Exhibitor
Associate Sponsor