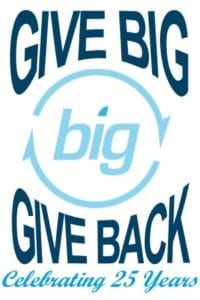 On the 22 of January 2017 Business Information Group celebrated its 25th Anniversary and we want to thank you, our customers and our communities for the support that you have provided over the last 25 years. Starting January 25th and on the 25th of every month following BIG will partner with charities and organizations in need as a way to show our appreciation. Follow us on social media and watch as businesses and organizations team to GIVE BIG AND GIVE BACK. We thank you for your support and look forward to another 25 years!
January - Lifepath Christian Ministries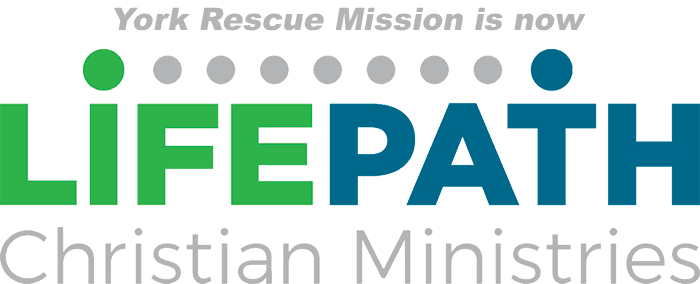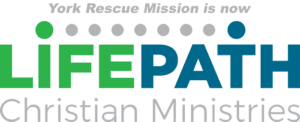 On January 25th we kicked off our campaign by serving food at LifePath Christian Ministries, formally York Rescue Mission.
Check out BIG and LifePath on the CBS 21 News!
We also held an item drive from January 25th through February 24th. Collecting 186 items including food, hygiene products, paper products, hats, gloves, and stationary products.
"Being able to give back to the community that supports our business is rewarding and brings feelings of joy knowing that we are helping to make people's lives a little easier." ~ Michelle Reinhold, Sales Support Associate (in right picture second from the left)

February - York County Food Bank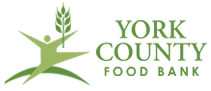 On February 24th BIG Employees volunteered stocking shelves and distributing food during York County Food Bank's weekly Food for Families program. We served 96 community members and distributed over 4,300 pounds of food. The biggest gain was being able to give back and the humbling of our hearts as we interacted with each person. It was also a great team building exercise for our employees as they worked together in a different atmosphere and some meeting for the first time!
We also held an item drive collecting 177 pounds of food and goods, including rice, pasta, beans, canned goods, baby food, diapers, and hygiene items!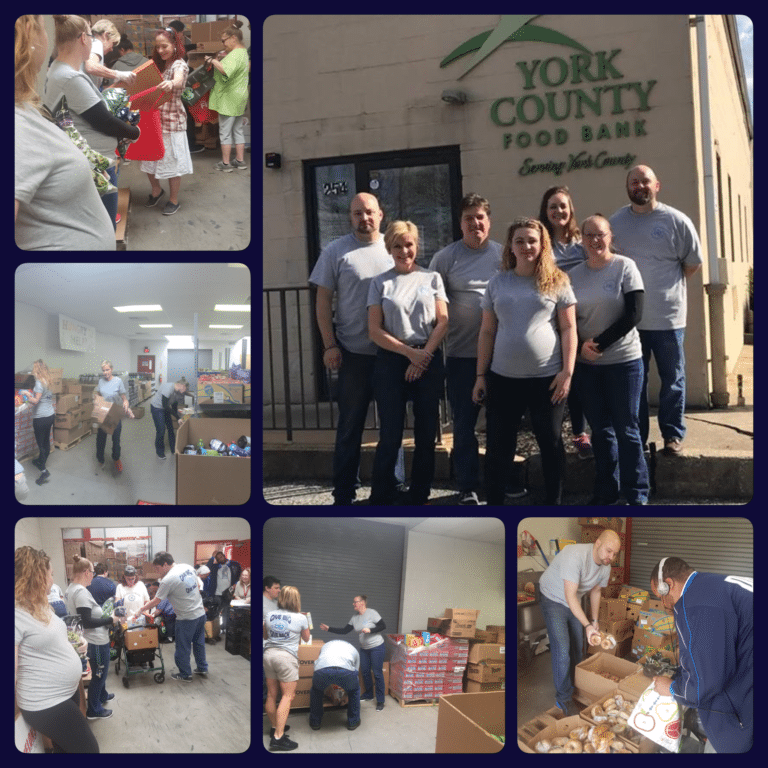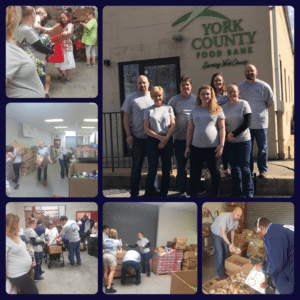 "It's a humbling but great feeling to give back to so many who have so little in our community." ~ Carrie Poff, Service Coordinator (in group picture in front to the right)

March - Access York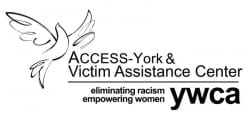 In the month of March we were excited to have raised $250.00, by having an internal sub and wrap sale, to benefit the women and  children at the YWCA. The donation will go toward helping to provide women and children with necessities when leaving the shelter and moving to their new home.
We also held our 25th Anniversary ribbon cutting at YWCA with the YCEA. It was a great day of celebration.
"If we can help even just one individual to leave an abusive relationship it is a great accomplishment. One in four women will be a victim of domestic violence in her lifetime. That is one too many!" ~ Judy Barnhardt, Administrative Assistant
April - SPCA of York County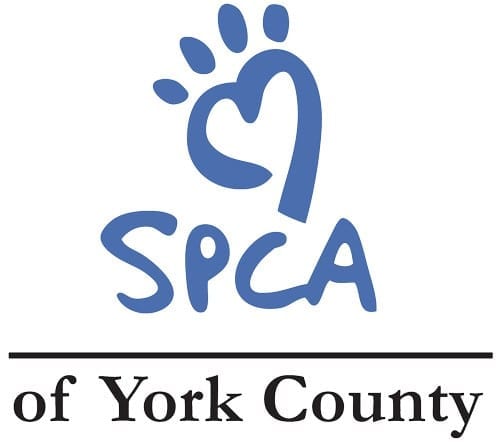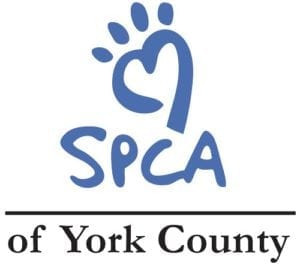 On April 21st we held York's first Pup Crawl and are excited to announce that we raised $1,125 for the SPCA of York County! Participants were able to purchase bracelets and t-shirts for the crawl with all proceeds benefiting the SPCA. We also had a BIG Employee at each of the supporting bars collecting monetary donations.
A "BIG" shout out and thank you to BrewVino, Liquid Hero, Rockfish Public House, and White Rose Bar and Grill for supporting our Pup Crawl, and to all of our awesome crawlers and donors. We couldn't have done it without you and we are truly grateful.
As of May 9th 3 of the 4 dogs that were at the crawl were adopted! Congratulations Joplin, Henny and Angus on finding your forever homes!
Check out our Pup Crawl Photo Album on Facebook!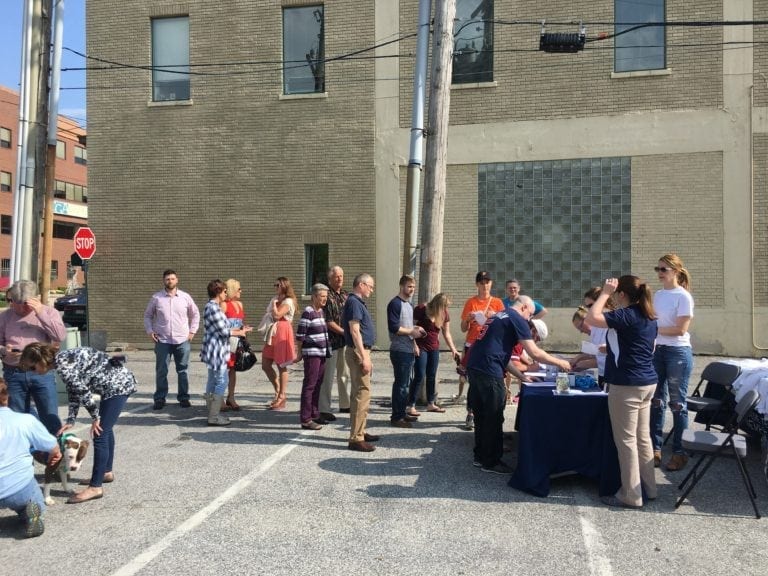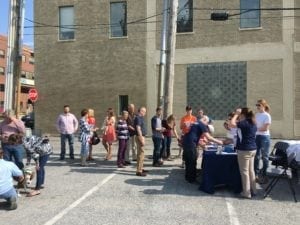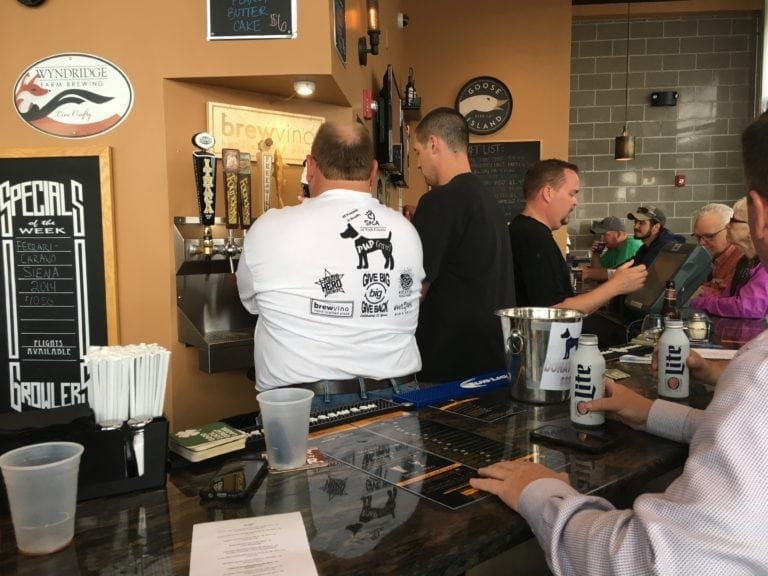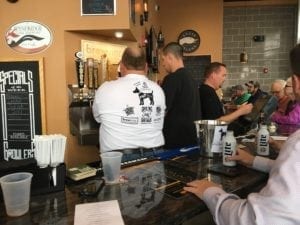 "What a fun event.  Pup Crawl 2017 shows that people by nature like to help when they can.  If each person would donate a couple hours or a few dollars each month to an organization in their community, how great would that be.  Most of the time, a person just needs is to be asked to help or given a way to help and they are there.   This event brought that all together throughout downtown York and the people came to support the cause." ~ Greg Gross, Lead Development Consultant
"Anytime I can help animals, I'm all for it! It was great to see the community come together in a FUN way to give back!" ~ Janelle Hons, Business Development Associate

May - Cystic Fibrosis Foundation & School Supply Donation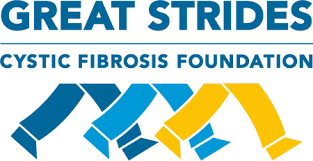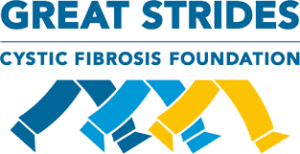 On May 20th we participated in the Great Strides walk benefiting the Cystic Fibrosis Foundation, in support of a BIG employee's niece fighting the terrible disease. Fly Aubrey's Eagles Fly!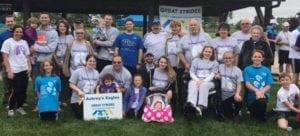 "My family and I could not be more grateful for the generous donation made on behalf of my niece Aubrey. In addition to the monetary donation made, we truly appreciate those that took time out of their day to walk with us. Our family will never stop fighting for a cure and we are forever thankful for those who fight beside us so we can add tomorrows for our sweet Aubrey Ann and for the others who combat Cystic Fibrosis." ~ Shawnna Staples, Executive Administrative Assistant (pictured in center behind infant)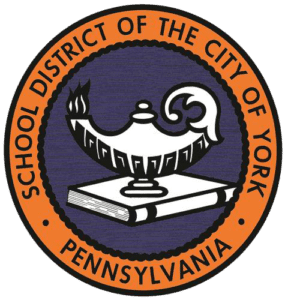 As part of our Customer Appreciation Event and launch of BIG University, on May 25th, we asked all attendees to bring along a school supply donation to support Goode Elementary and William Penn High School. We raised over 1300 school supply items including backpacks, binders, crayons, pencils, pens, markers, USB drives, paper, notebooks and more. Thank you to all of our BIG U guests and the outstanding amount of donations you contributed!
"It was a pleasure to be able to donate school items to help the students at William Penn and Goode Elementary.  It's also a good feeling to know that, as a part of the BIG team, we are giving back to community in so many ways." ~ Bonnie Rohrbaugh, Executive Administrative Assistant
June - Servants Home Helps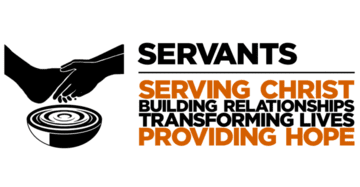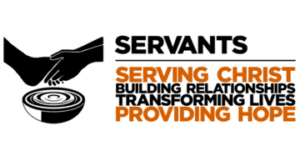 In June we volunteered our time to the Home Helps program run by Servants. BIG Employees helped an elderly women, in West York, clean up weeds and debris on her 6 acre property. We enjoyed having lunch and conversation with the home owner and even helped her light her first bonfire in her fire pit. The fire put a beautiful smile on her face and brought her an afternoon of peace and relaxation.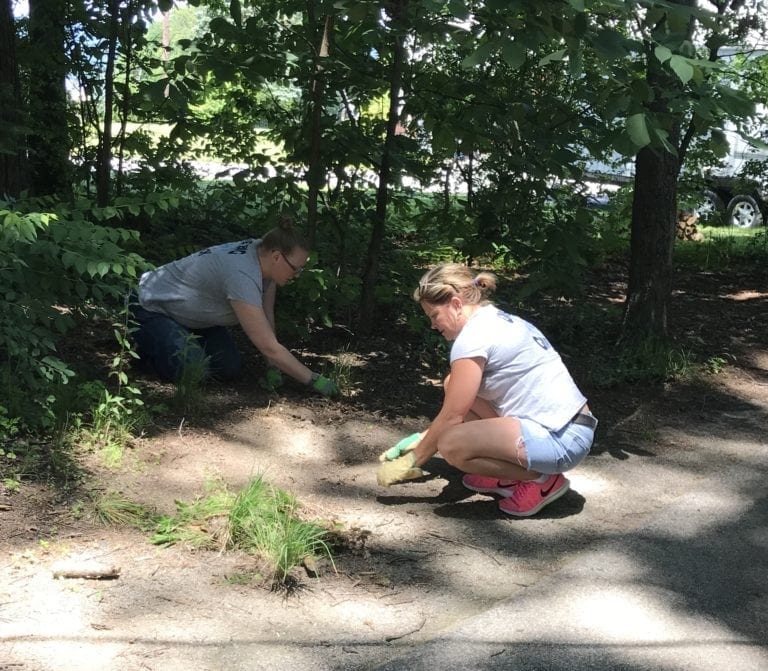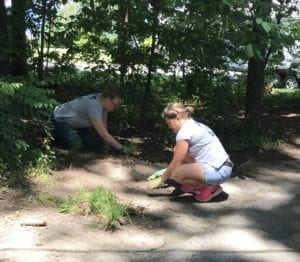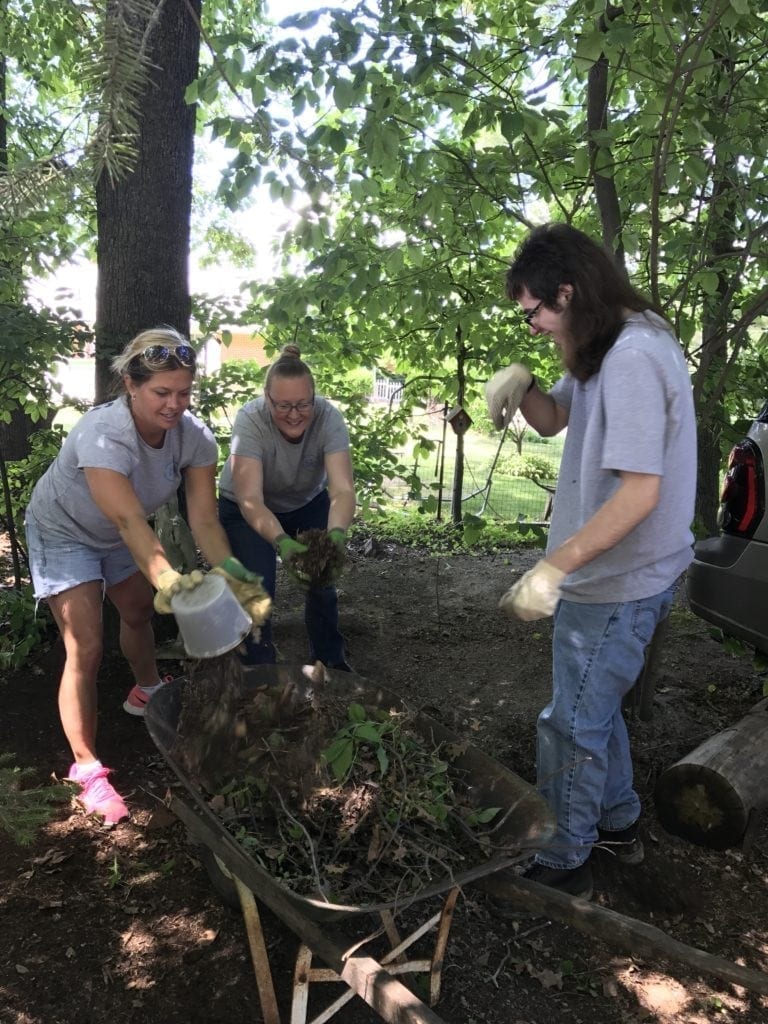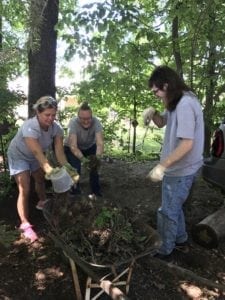 "Pure religion and undefiled before God and the Father is this, To visit the fatherless and widows in their affliction, and to keep himself unspotted from the world." (James 1:27) "Serving this June was very fulfilling in the aspect of the Lord." ~ Biff Alexander, NOC Technician (right picture on the right)

July - H.O.P.E. Dare to Dream Single Moms' Day Out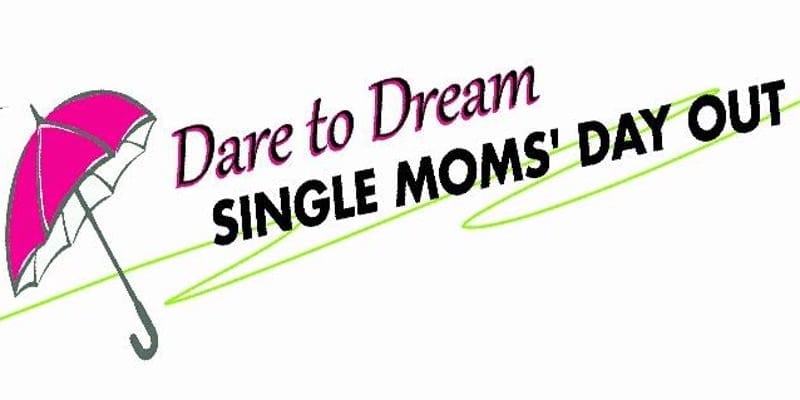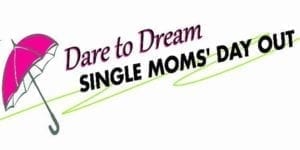 We had a blast helping to set up the Diva Shop and serve lunch to the kids at H.O.P.E.'s Dare to Dream Single Moms' Day Out. The day was packed with workshops for the single mothers to attend from "Getting Organized to Keep your Sanity" to "To Date or Not To Date". Each woman also was able to shop in the Diva Shop at no cost for jewelry, make up, purses, scarves, etc. and went home with two gift baskets and a goodie bag. BIG Employees donated 66 items towards the Diva Shop and goodie bags.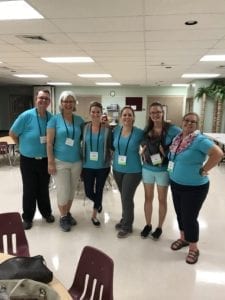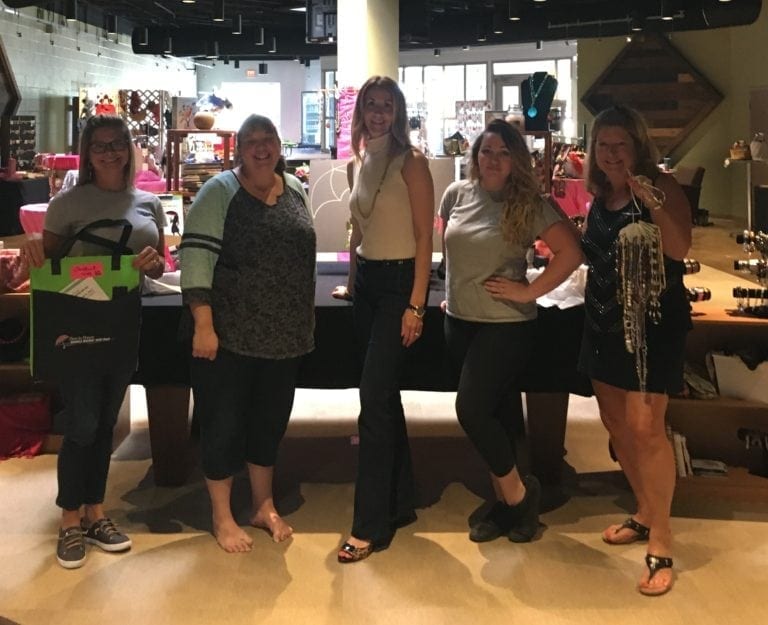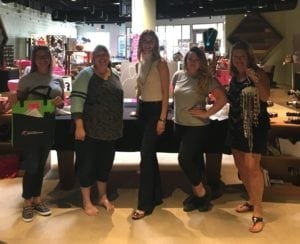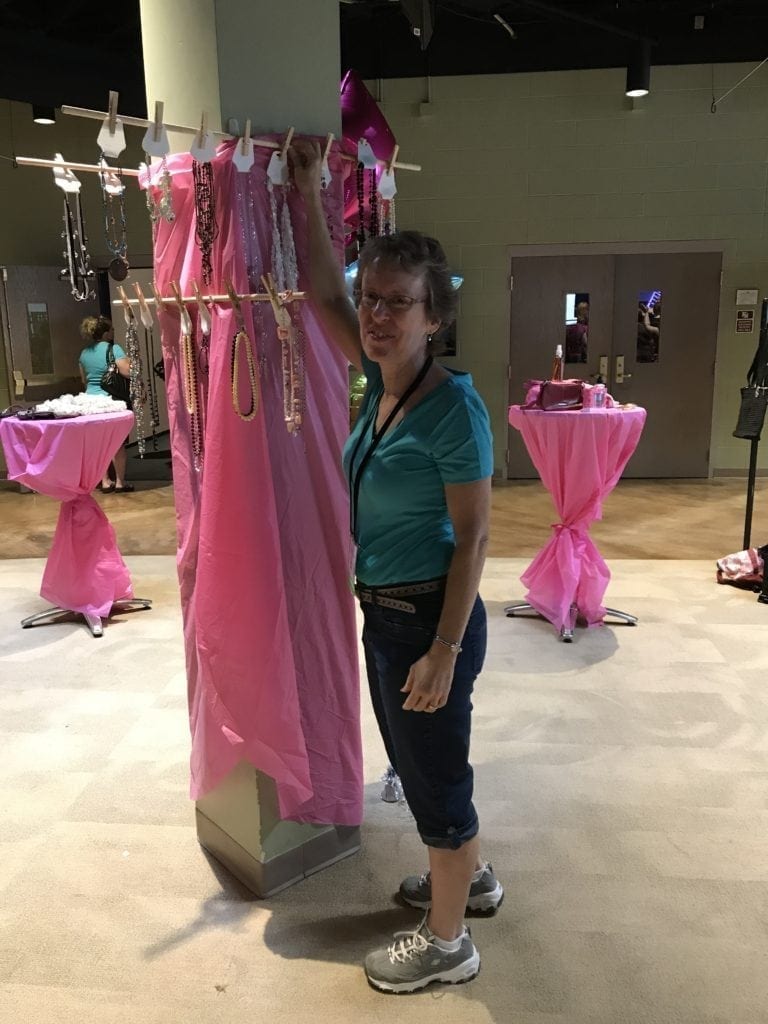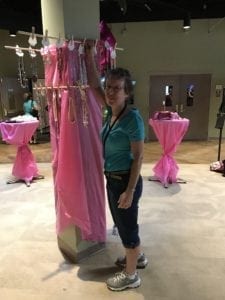 "All of us who have children know what a tough job parenting is. It was a pleasure to help provide these single moms with gifts to recognize the hard work they do!" ~ Amy Graf, Documentation Specialist (right picture)

August - Northeastern School District Book Bag Drive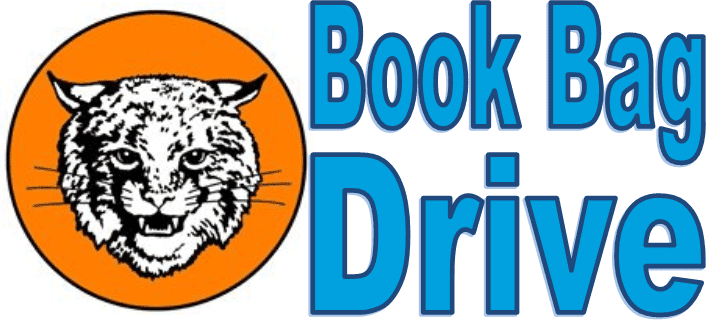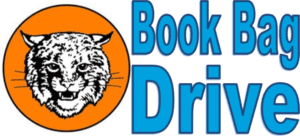 We were absolutely humbled and couldn't have been happier of our employees and the community for their donations allowing us to fill 80 book bags for children in need at Northeastern School District. We filled the book bags with items from pencils and markers to binders and notebook paper. We hope it helped these students get off to a great start to the school year.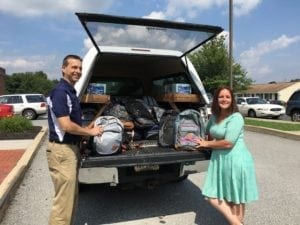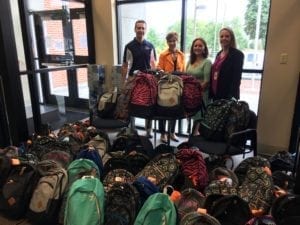 As a parent, I feel that it is my duty to help a child in need. A small act of kindness can go a long way!" ~ Andrea Shue, Senior Accountant
September - Leg Up Farm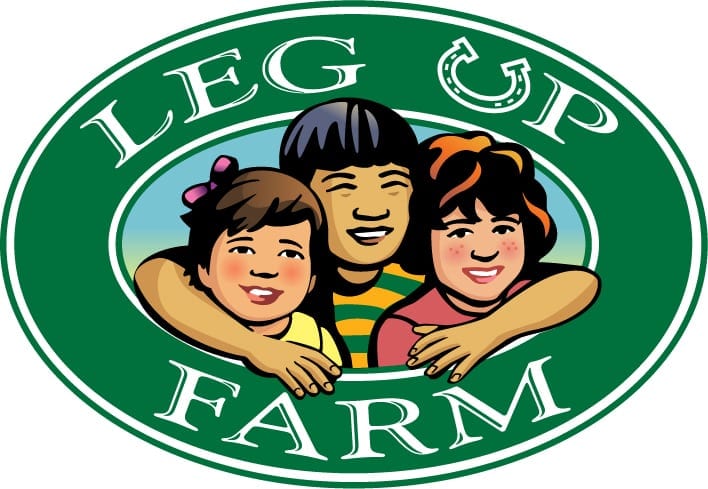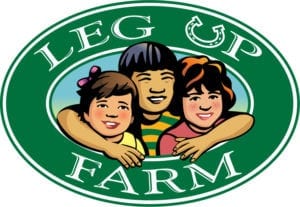 We had the honor of helping to clean up Leg up Farm's grounds in preparation for their Fall Fest. We also collected over 60 items to help stock their shelves with fun treats and activities for their students.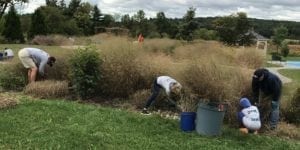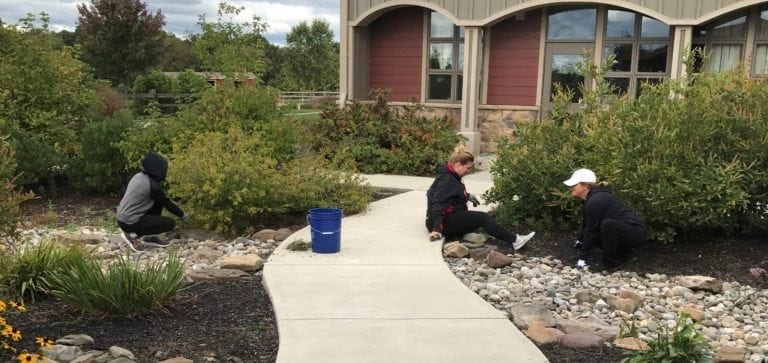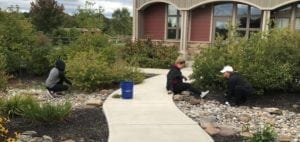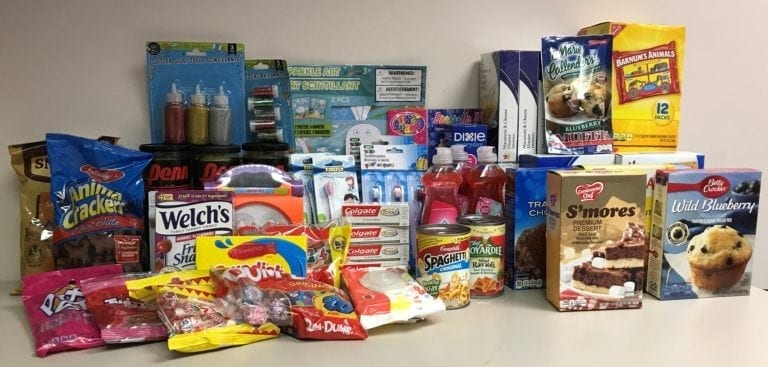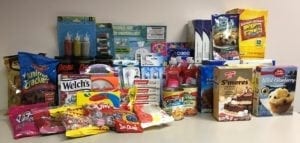 "It was a privilege to volunteer at Leg Up Farm. What a beautiful place to learn and grow! I was so impressed with how they are improving the lives of those with special needs in our community and beyond." – Jane Slates, Senior Accountant (left picture kneeling in background to the left)

October - Making Strides Against Breast Cancer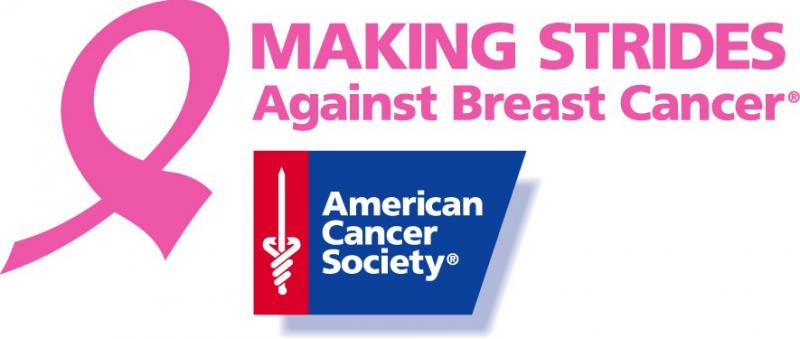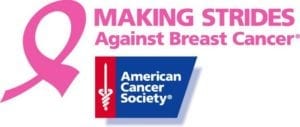 On October 27th we held a chili cook off and corn hole tournament to raise money for Making Strides Against Breast Cancer. We raised an awesome $280 in entry fees, for Teresa Fogelman's team, and had a blast eating and playing.


"I think we all know at least one person who has been impacted by breast cancer; my grandmother struggled with it herself.  It's great to work with a company that takes every advantage to volunteer for and donate to such great causes like Making Strides Against Breast Cancer.  I had a lot of fun knocking out some of the best cornhole players in the business and hope that what BIG was able to donate helps, even if only in the smallest way, toward knocking out breast cancer!" – Lindsey Yingling, Project Manager

November - Hospice of Central PA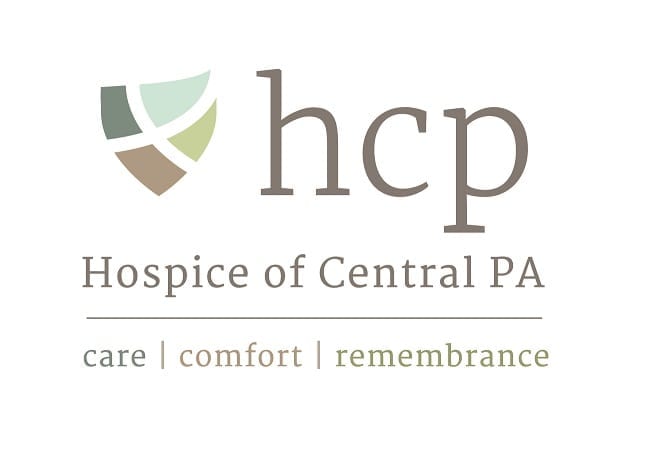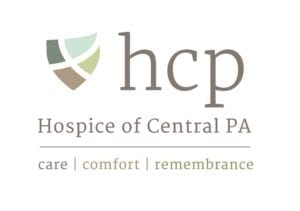 For the month of November we collected items for Camp Dragonfly and the Carolyn Croxton Slane Residence, two programs of Hospice of Central Pennsylvania. Hospice of Central Pennsylvania provides support for individuals and families who are coping with any type of life-limiting illness through professional, compassionate, people-centered care.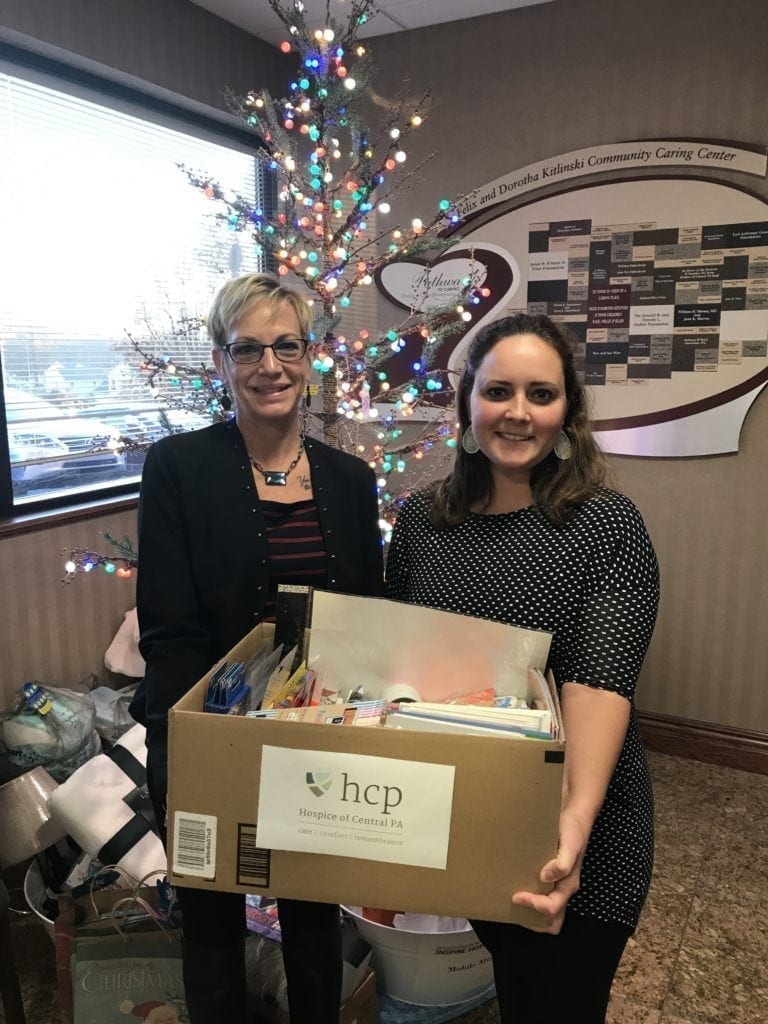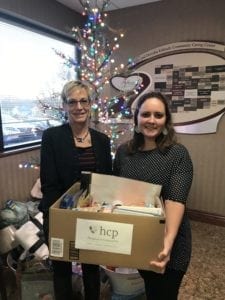 "To be a part of being able to give back to his amazing organization meant the world to me.  I found comfort in helping an organization who helped Mom, my family, and myself through one of the most heartbreaking times in our lives.  I want to thank each one of you for your generosity by donating to Hospice of Central PA.  I want to thank BIG as well for selecting Hospice of Central PA for their November campaign focus.  BIG's commitment to give back to the community is just one of the many reasons I am proud to be a "BIG" girl." – Sharil Miller, Staff Accountant (pictured on the left)
December - Community Progress Council Families


For December we partnered with Community Progress Council  to conduct a Holiday Item Drive for five local families.
Through the holiday drive, each of the five families were provided with items to cook a holiday meal, gifts from their wish list, and a Christmas tree with decorations.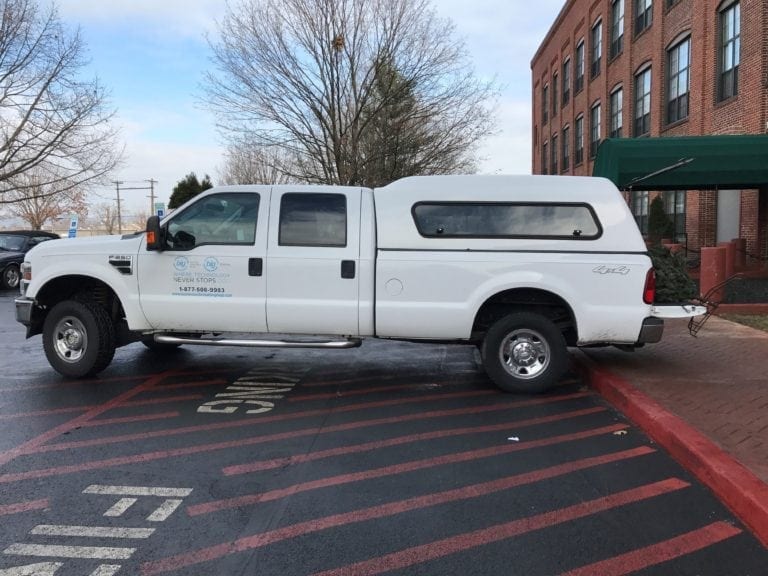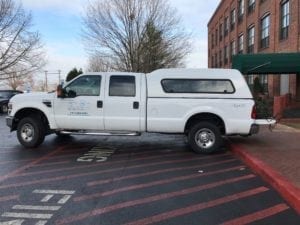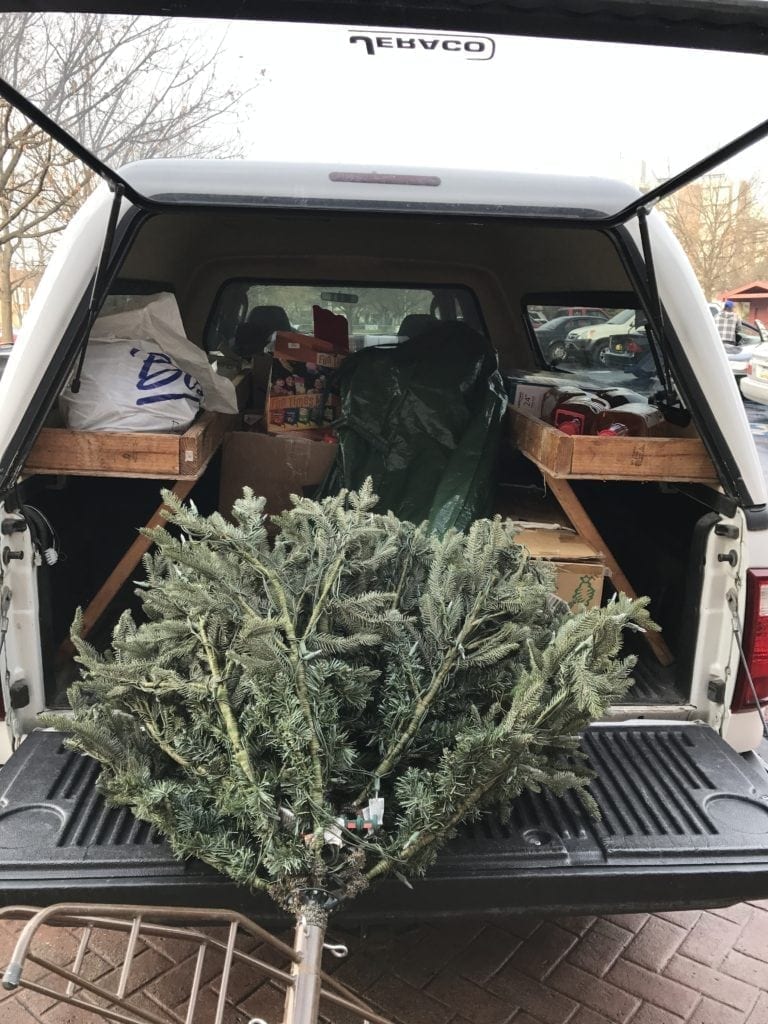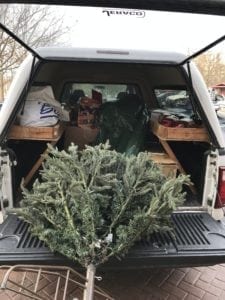 "It really opens your eyes. The holidays are always a crazy time, trying to find the shortest lines, is what you are looking for in stock, will the items you bought online be shipped in time.  For a lot of families those things aren't even a concern. They just want to be able to put food on the table and maybe put a Christmas tree up. I'm just glad we were able to give some families a little bit of relief in what is already a stressful time of the year. No one should have to worry about being able to feed their family. Especially on Christmas. Of all the gifts I gave this holiday season. These were the ones that meant the most." – Andy Riggs, NOC Technician