May 10, 2017 | Written by: Michelle Reinhold
Jumping into the ERP Swimming Pool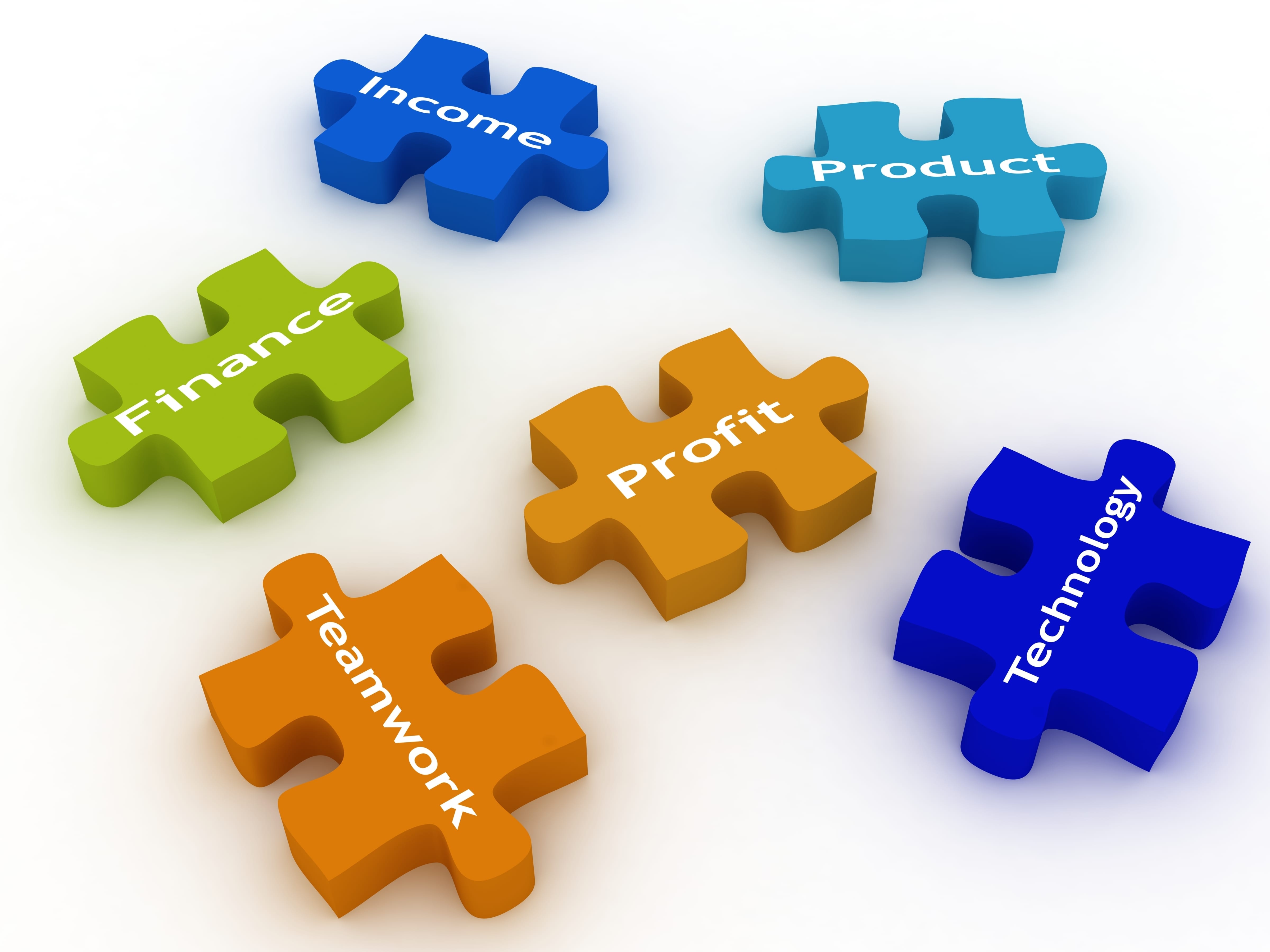 It is a decision that has every business has to face at some point:  the complexity of business has outpaced the current business applications and processes. The lack of flexibility in those systems and processes is either holding back revenue growth, causing cash flow issues, or even causing morale issues with employees because they perceive their job is more difficult than it should be.
Enterprise Resource Planning (ERP) systems are often the keystone by which all business processes are built around.  Modern ERP systems are tailored to the specific industries they support, ranging from construction, retail, manufacturing, or even agriculture.
Due to the complexity, cost, and time investments required to implement a modern ERP, the decision to start the process should not be taken likely, and not every business is ready to make that investment. The benefits of doing so, however, can be immense.
What Problems Do ERPs Solve?
Enterprise Resource Planning software, by definition, combines applications and processes across the entire enterprise.  It is not uncommon for each functional area within a business to require specific software to meet that group's daily operational needs.  Under this type of environment, data is not easily shared between the different types of business applications.  This also means that knowledge of that application and the associated business processes are cut off from each other, oftentimes leading to a "Black Box" effect: where one department has no insight as to the internal workings of another.  This prevents efficiencies and continual process improvements from gaining traction and being effective within the enterprise.
Benefits of Implementing an ERP
By combining all business functions within the same business application, software and hardware costs and maintenance can be reduced, or at the least, streamlined.  Data movement between these functional areas can be more tightly integrated, such as operations data that can flow to accounting more quickly, costs can be billed easier, and cash can be booked more efficiently.
Aside from allowing data to be shared between operational areas, and reducing the overhead of maintenance of multiple systems, perhaps the largest benefit of an integrated ERP system is the accessibility of all corporate business data. Reporting, and the subsequent analysis that feeds decision making can be performed more quickly and with much greater accuracy due to the tightly integrated data from all operational areas across the enterprise.
Risks of Implementing an ERP
The benefits of implementing an ERP, however, must be balanced against the risks. Generally, a tightly integrated ERP platform will require a substantial investment in software, and usually associated hardware or virtualization technology to support the new platform.  The time investment on staff is also a primary concern, as the implementation of an ERP may require hundreds, if not thousands, of hours of staff time over the course of months or even years.
Evaluating Your Needs for an ERP Solution
Ultimately, the needs of each organization will be different, both in terms of the decision to move to an ERP and which ERP is best suited to the overall business.  As we've seen, there are many potential efficiencies and improvements to the organization that a new ERP platform can allow.  However, implementing an ERP is a costly and time-consuming endeavor to undertake, and not every organization is at the level where the efficiency gains outweigh the risks. The decision to move to an ERP should be considered amongst the long-term technology strategy, as a properly implemented ERP can be a platform for growth for decades to come.