Comprehensive Equipment & Asset Tracking Software
Tracking assets and equipment on job sites shouldn't be complicated. That's why we developed BigTrax – a next-gen asset and resource tracking application that uses an IoT core to track people, data and things. Using the latest Bluetooth® and Lorawan® technology, BigTrax seamlessly integrates with your construction ERP to provide real-time data without the need for human interaction. Zero touch and much more robust than Barcode and RFID based systems​.
Comprehensive View of All Assets
From small tools to heavy equipment, the BigTrax dashboard delivers real-time data for all tracked resources in a single application.
Gain better insight into equipment utilization, maintenance and repair needs, resource planning and more with advanced reporting capabilities. Customizable user views provide extreme flexibility, allowing users to access specific information based on role, job function, or other permission sets.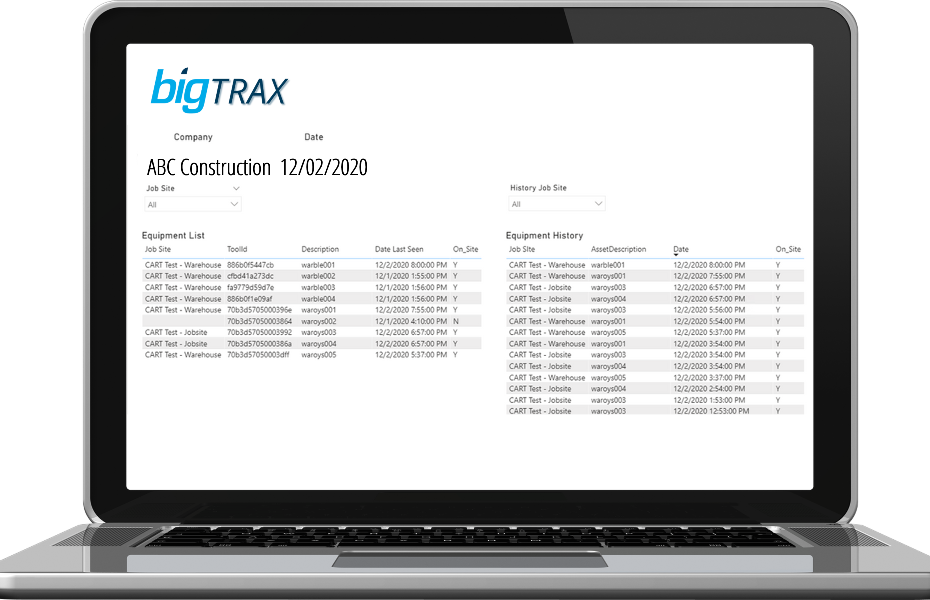 Virtual Geofencing and Alerts
Geofencing features and customizable notifications make it easier and faster to recover lost assets and increase overall accountability.
Virtual perimeters and alert notifications can be set for job sites, safety zones or other designated areas. When a GPS enabled asset moves in or out of a perimeter, the zone or site location updates automatically and triggers an alert. Multiple geofences can be setup within each other for more detailed tracking and notifications.
Viewpoint Integration
BigTrax automates equipment transfers into Vista EM with ease. When an asset location changes, BigTrax collects the data, relaying that information to Vista in real-time, without the need for manual data entry or spreadsheets.
User definable virtual geofencing in Viewpoint Vista makes for a seamless job site or safety zone virtual boundary.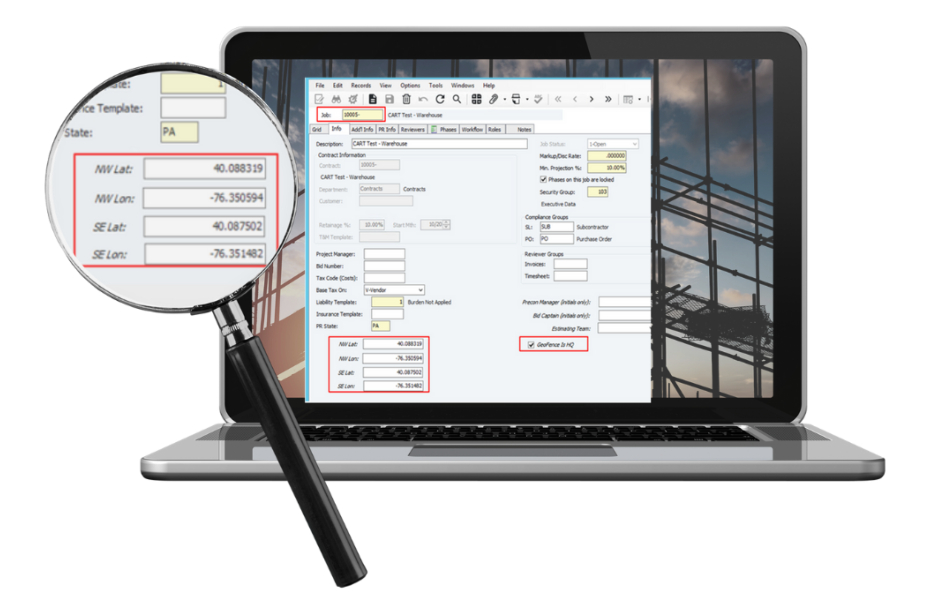 BigTrax Features and Benefits
Virtual geofencing with customizable alerts
Keep track of all your assets in real-time
Simplify job costing and billing
Increased accountability & greater security
Improve inventory control
BIG: Trusted by 1,100+ Construction Companies Across America
With 30 years' experience in the construction industry and over 20 years as a Viewpoint Partner, our team has helped over 1,100 construction companies across North America find custom solutions to their data, networking, and security needs.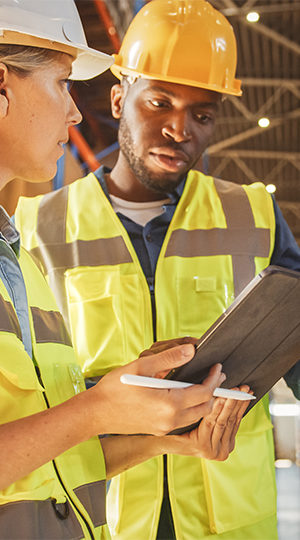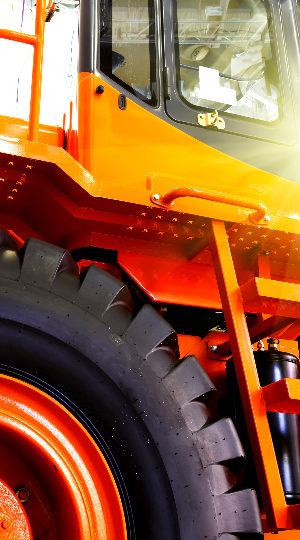 Related Services
Companies who need asset tracking often benefit from these additional services:
See BigTrax in Action
Schedule a LIVE demonstration to learn how BigTrax can help improve your asset & resource tracking process.