February 24, 2017 | Written by: Michelle Reinhold
York County Food Bank selected as next organization for GIVE BIG GIVE BACK campaign as BIG celebrates 25 years.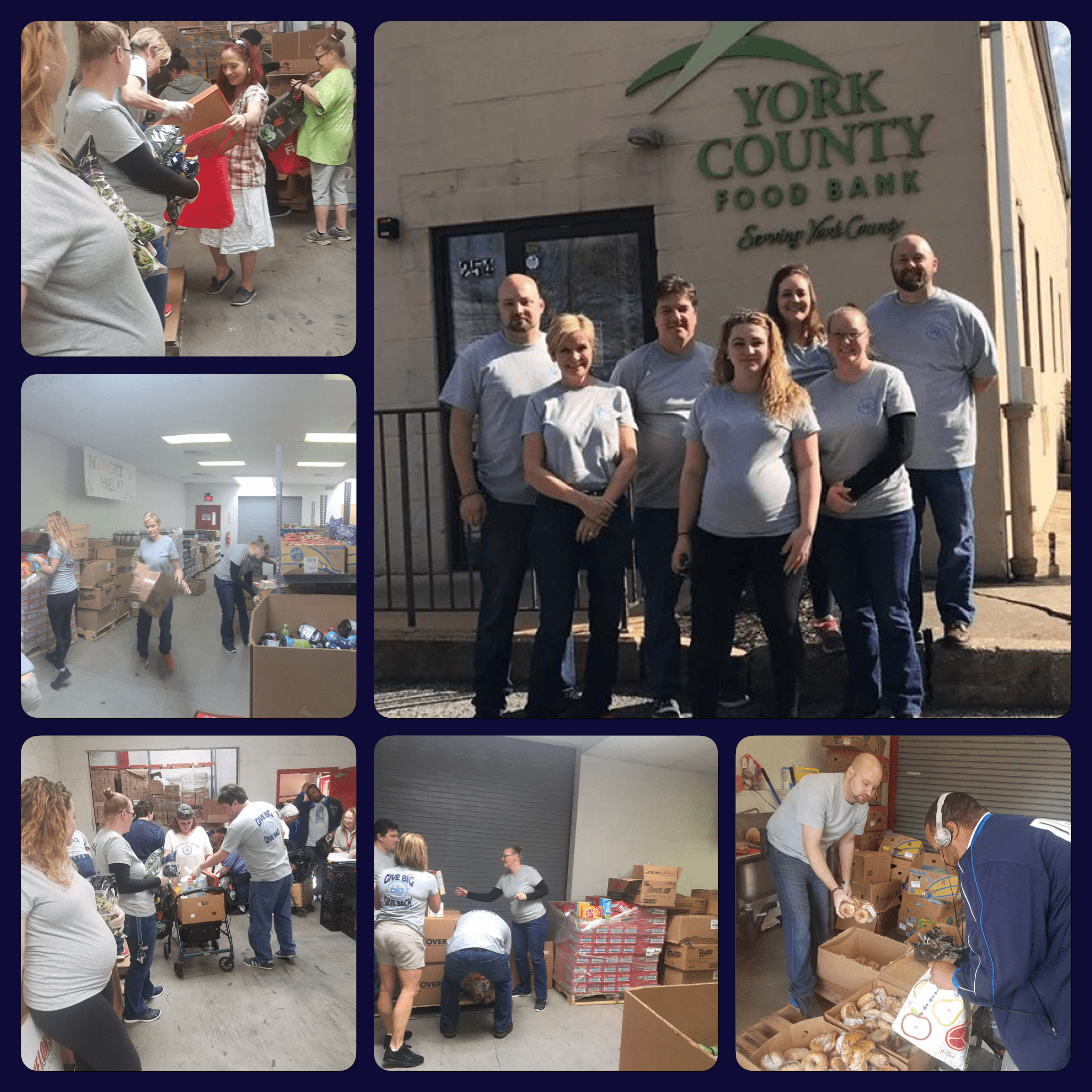 York County Food Bank was honored to be the next organization selected as part of Business Information Groups GIVE BIG GIVE BACK campaign, a yearlong initiative to celebrate 25 years.
Employees and leadership from BIG volunteered at the York County Food Bank, 254 West Princess Street, York, from 12:30 p.m. to 2:30 p.m. on Friday February 24, 2017. The February event, is the 2nd among many, that BIG's employees and leadership will participate in as part of a yearlong celebration for BIG's 25th anniversary.
"It's a humbling, but great, feeling to give back to so many who have so little in our community," said Carrie Poff, Service Coordinator for Business Information Group.  To date BIG has had 21 employees participate in volunteer events.
Business Information Group had 7 volunteers partner with York County Food Bank serving 96 community members and distributing over 4,300 pounds of food.  "York County Food Bank is very thankful for all that BIG does for us", said Debbie Krout – Althoff, Director of Development & Communications for the York County Food Bank.  "Both through their IT services and their volunteer efforts.  We are blessed to have their partnership and hope that we can continue to work together to eliminate hunger throughout our community!