The Return of BIG University
BIG U returned for the fourth time to York College of PA after a two year hiatus.
The event was comprised of expert-level discussions on cutting edge security approaches, industry insights, and top IT priorities for businesses. We heard from Dr. Steven Bucci on Leadership in Business and the Cyber Landscape of 2022. Keynote speaker, Eric O'Neill, told his tale of how he captured the most notorious cyber spy in FBI history, spoke of the importance of cloud, and how data is the currency of our lives. Other topics included The Metaverse & What it Means for Businesses, The Anatomy of a Cyber Liability Claim, an Intro to CMMC, and Data Visualization.
During the Hybrid Work Panel discussion, we heard the different perspectives of individuals operating in a hybrid work environment. From how it impacts cybersecurity and IT; to how Human Resources keeps employee engagement, we gained greater insight into the benefits and challenges of a hybrid workplace.
Thank You to Our Event Sponsor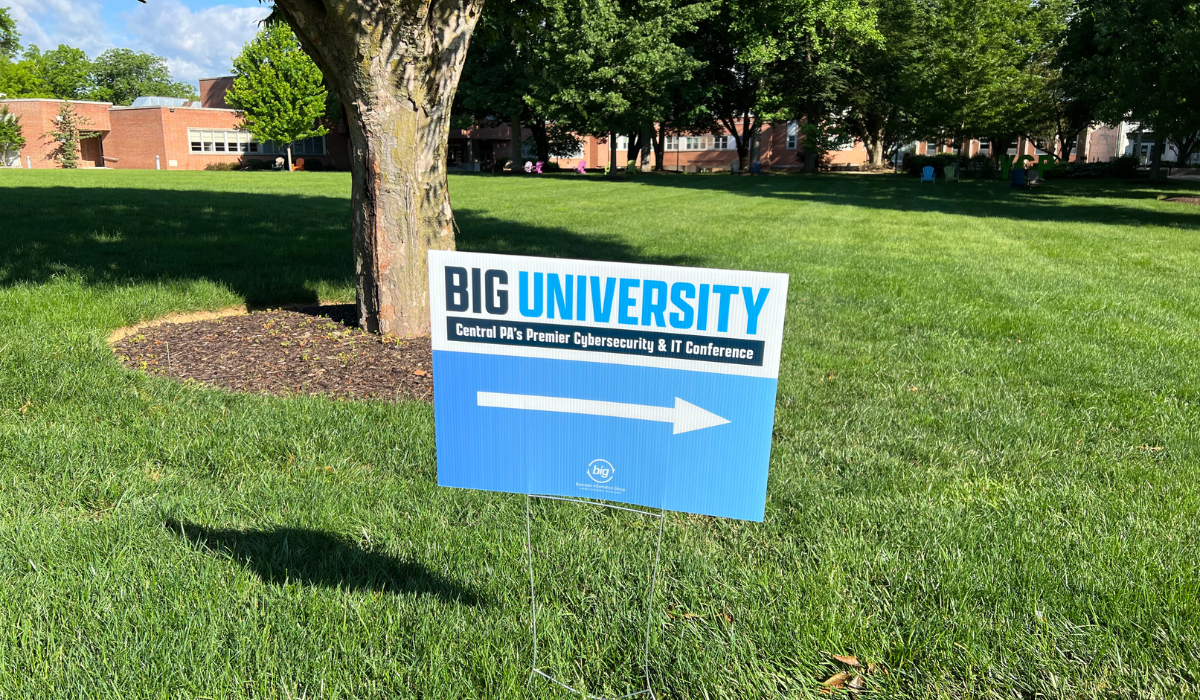 SIGN UP FOR BIG UNIVERSITY UPDATES
Stay in the know with all things BIG U related and be the first to get BIG U 2023 updates.
Thank You to Our Supporting & Participating Sponsors