April 3, 2017 | Written by: Michelle Reinhold
Business Information Group (BIG) raises $250 for ACCESS York as part of Give BIG Give Back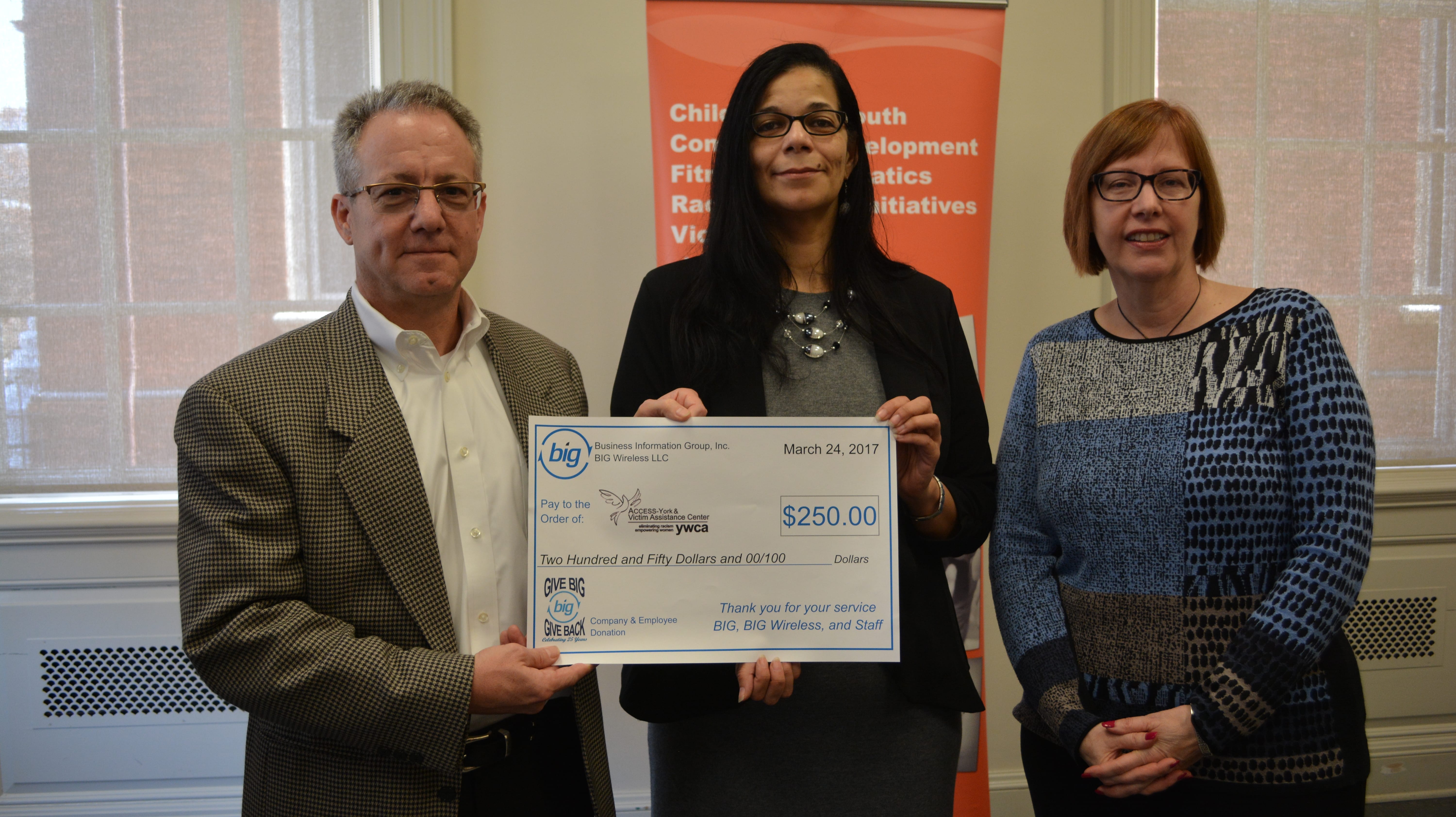 Business Information Group (BIG) is thrilled to announce it has raised $250 for ACCESS York as part of Give BIG Give Back, a yearlong initiative to celebrates BIG's 25th anniversary.
Employees from BIG participated in a sub sandwich sale through Sammy Sandwich, with proceeds from the sale and additional monetary donations going toward items purchased for ACCESS York, a YWCA York program that provides emergency shelter, counseling and other forms of support for domestic violence victims.
The donation is part of a yearlong celebration for BIG's 25th anniversary, in which employees are involved in giving back to a local organization on or around the 25th of each month in 2017.
"BIG is proud to support the YWCA and the women and children it serves in our community," said Jennifer Dangro, BIG's director of sales and marketing. "When we heard that many families leave the shelter without much to take with them, we knew that supporting their need for bed linens, towels, kitchen essentials and other items would be a great fit."
ACCESS York seeks to eliminate domestic violence by providing support, education and a safe environment for victims of domestic violence. In 2015-16, YWCA York provided 3,559 shelter nights for adults, and an additional 3,909 shelter nights for children and youth.
"We are most grateful for BIG's generosity, and it means a great deal that their employees raised funds for our women and their families," said Jean Treuthart, YWCA York CEO. "They are helping victims of violence rebuild and turn around their lives."
Follow along all year with Give BIG Give Back by visiting the website at businessinformationgroup.com/about/25th-anniversary-celebration, or liking Business Information Group on Facebook.