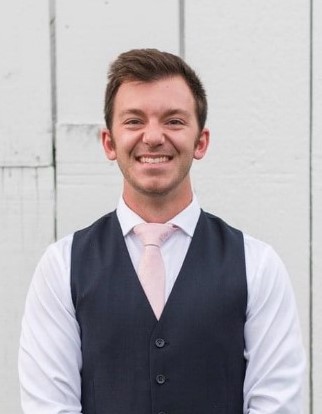 Welcome BIG's Newest Additions
York, PA– Business Information Group is proud to announce and welcome Sawyer Lubold, Tracey Overfelt, and Mike Buckiewicz to the growing organization.
Sawyer Lubold joins BIG's Professional Services division as the Documentation Specialist. Sawyer will be participating in conversations at every level of our organization, interacting with associates across all departments and divisions to understand their needs and articulate those needs into well-crafted policies and procedures. Sawyer has a BS in Communication/Journalism from Shippensburg University a minor in English. Previously, Sawyer worked with various companies throughout the years doing proposal management in Virginia. "Sawyer's addition to BIG continues a great tradition that's been provided to us for many years by Amy Graf," said Jamie Tyndall, Manager of Application Development. "As Sawyer joins the team, he's coming on during a period of rapid growth for BIG. The company is continuing to add customers at a fast pace, and our internal processes and procedures must adapt to this period of fast-paced growth. As he works with our colleagues on every level of the organization, Sawyer's contributions will help us to build even better systems to support not only BIG but our clients across the nation. He'll have lots of opportunities to support our clients and help them organize their own processes and technology to help them achieve even greater excellence. I am very excited to have Sawyer joining us during this exciting time." Sawyer and his wife now reside in Pennsylvania. In his off time, he enjoys running, swimming, biking, golfing, drumming and any other activity that he can get into outdoors.
Tracey Overfelt has joined the Accounting department as the Accounts Payable Clerk. She brings over 15 years' experience in the accounting field including Accounts Receivable and Purchasing. As BIG's Accounts Payable Clerk, Tracey will be responsible for invoice entry, expense reports, credit card reconciliation, as well as other accounting-specific duties. She resides in Jacobus, PA with her husband Tim.
Mike Buckiewicz has also joined BIG's Professional Services division as Project Manager. He is looking to humanize technology to empower the next generation with the digital tools necessary to advance the construction industry through agile thinking. As Project Manager, Mike will manage all aspects of complex projects from inception to conclusion, as well as serve as the main point of contact for clients for all project related communications. Mike has a BS in Construction Engineering Management from Oregon State University and over 6 years of Viewpoint and project management experience. Prior to BIG he was a Project manager/VDC Manager in Design and Construction for Oregon Health & Science University. "BIG believes that Mike is the ideal individual to lead our project management team," said Tim McNally, Director of Software Consulting. "He has a strong record of innovation, execution and operational excellence." Mike currently resides in Portland, OR with his wife Lindsay and their son Easton.
About Business Information Group
Established in 1989 by brothers Scott & John Dolmetsch, Business Information Group is an information technologies firm located in York, PA with a team of more than 100 experienced professionals providing services in Network Design & Implementation, Managed IT Services, Wireless Communications and Custom Application Development.  BIG's team has 375 years' combined experience in the industry which contributes to the successful evaluation of technical challenges, the ability to integrate core technologies and orchestrate project execution.