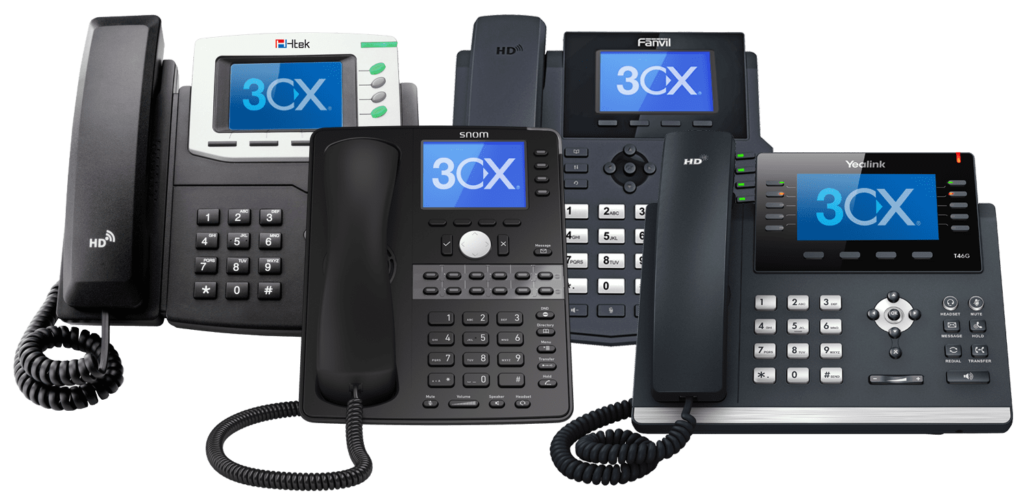 Staying Connected - Landline vs VoIP
We use phones all-day every-day, but we may not always stop to think about what it takes to keep us all connected. Behind the scenes, there are various providers, technologies, and services to consider when making the best choice for you. When it all comes together just right, we get a seamless experience that allows us to go from texting to email to phone calls to video calls in a matter of seconds from the same device. 3CX is a phone solution for your business that will help you keep that seamless interaction going, but what is it? How is it different than your current service?
At its core, 3CX is a Voice Over Internet Protocol (VoIP) service. This means that your phone calls are received via an internet connection rather than traditional service from your local phone provider. The end result is essentially the same, you make and receive calls using your phone with a phone number that has been assigned to it. The difference being the method of which that service is delivered, and with 3CX, it goes beyond just phone calls.
One distinction traditional landlines have is that they are not tied to the internet in any way. This means the call quality is not dependent on an internet connection and will be consistent day-to-day. Landlines also won't lose their connection during power outages. Since VoIP services are dependent on equipment that needs power to ensure an internet connection is established, this does mean that phone service can be lost during a power interruption. This interruption can typically be mitigated with the help of backup battery options.
Just having a landline may not be enough though. A Private Branch Exchange (PBX) is typically paired with the phone service to allow users to have their own extensions and to handle interactive voice recording (IVR) messages, call routing, and call transfers. While an internet connection is not required for landline service, you may be overpaying if you have both internet and phone and are paying for a PBX service on top of that.
Where 3CX really shines is that it is a cloud-based PBX service. There is no need for a landline, only an internet connection is required, which can help reduce costs by not paying for a landline. With 3CX you can take your work number on the go and use your laptop or mobile phone to make and receive phone calls as though you were still at your desk. This is great for those who may spend a lot of time working remotely or between offices. The web and phone apps also include the ability to text and video conference. While some PBX systems may require you to buy extensions in bulk, resulting in too many or too little, 3CX allows you to setup an unlimited number of extensions as you need them. A full list of features can be found at on 3CX's site to help you find the plan that's right for you.
There are many options to choose from when deciding how to connect you with your business. 3CX is a simple yet robust solution for seamless communication that's always available at your fingertips no matter where you are.