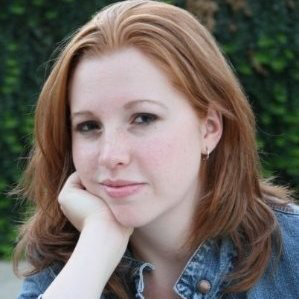 BIG's Growth Continues in Professional Services and Networking Divisions
York, PA– Business Information Group announces additional growth to the Professional Services and the Networking and Security departments. Lisa Bigelow is the newest Software Consultant, specifically within Viewpoint Vista. Andrew Mayer has joined the Networking team as the Corporate Network Technician.
As a Viewpoint Vista Software Consultant, Lisa will be creating custom reporting, enhancements, and integrations primarily for the Vista by Viewpoint software package. She will continue to help grow Business Information Group's portfolio of regional and national Viewpoint clients by implementing and training new and existing customers on Viewpoint software. Lisa began her career in the construction software industry in 2015 when she joined Keystyle Data Solutions as their first official implementer. Three years later Keystyle was acquired by Viewpoint and she took on the role of a Technical Writer for the HR Management, Field Management, and Financial Controls products (formerly of Keystyle). Most recently, Lisa was working as an independent consultant. "Lisa brings her expertise as an original member of the Keystyle implementation team to Business Information Group," said Tim McNally, Director of Software Consulting. "This is great news for our clients using or considering implementing Employee Portal functionality." Lisa resides in Los Angeles, California and will be available to clients remotely or on site.
Andrew Mayer, Business Information Group's Corporate Network Technician, will perform custom network support for all internal employees. He will onboard and offboard employee endpoints and IT equipment, manage internal dashboards and mobile devices, as well as perform software installs, upgrades, and updates. Andrew is a graduate of York College, and has over eight years of service desk and system administration experience. Most recently he was a Network Technician for Wallace, Montgomery & Associates. "Andrew is a great addition to our team," said Mike Nitchman, Vice President of Network & Security Operations. "He will be supporting the internal BIG staff as Arren Soroko moves over to the Security team. Andrew has jumped right into the role and is already working tickets and assisting with onboarding of new employees. Andrew has 8 years of experience supporting clients and administering networks. Welcome to the team Andrew!" Andrew currently resides in Stewartstown, PA with his wife Heather and daughter Emerson. He is also a Life Member (awarded at 20 years) of the Eureka Volunteer Fire Dept, where he has served as a Firefighter, Lieutenant, and Captain.
About Business Information Group
Established in 1989 by brothers Scott & John Dolmetsch, Business Information Group is an information technologies firm located in York, PA with a team of more than 100 experienced professionals providing services in Network Design & Implementation, Managed IT Services, Wireless Communications and Custom Application Development.  BIG's team has 375 years' combined experience in the industry which contributes to the successful evaluation of technical challenges, the ability to integrate core technologies and orchestrate project execution.