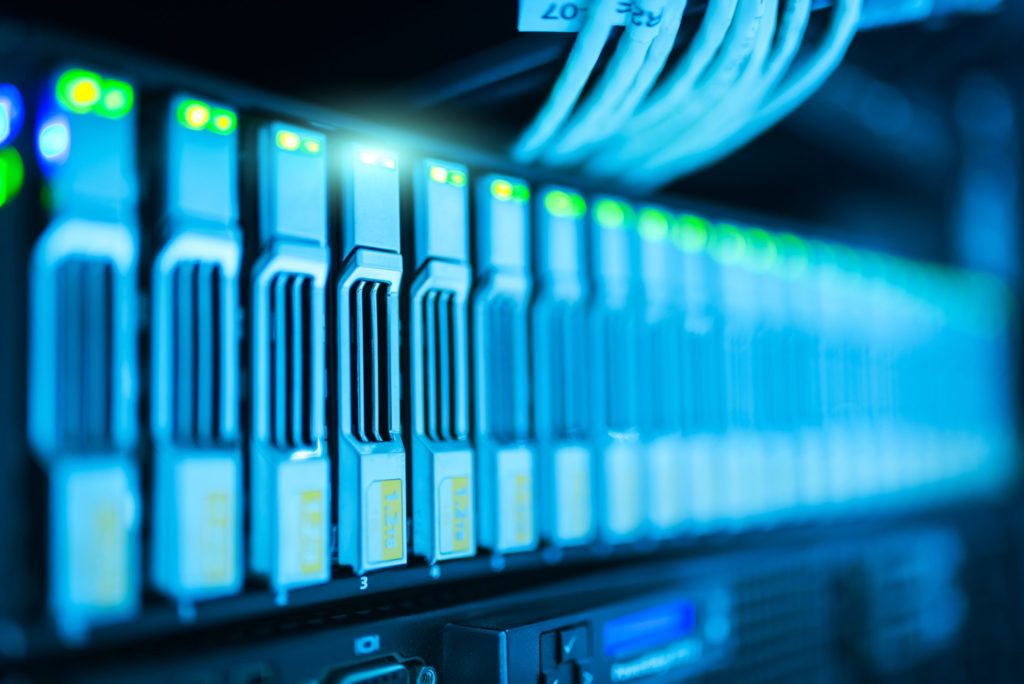 Feeling a little confused about cloud services? We get it – cloud environments and services are complex and intricate for non-cloud experts. You've probably heard the term "move to the cloud" and could be thinking "should we move to the cloud? What does that process even entail?" Each year, more businesses make the decision to move their software, infrastructure, and other IT services to a cloud-based solution. In fact, according to Sid Nag, research vice president at Gartner, "by 2022, up to 60% of organizations will use an external service provider's cloud managed service offerings." However, before making the move, it's important to know the benefits of cloud services, your cloud-based options, and how to select the proper cloud managed services partner.
What is Cloud Managed Services?
Simply put, cloud managed services allow businesses to reap the valuable benefits of cloud technology, without having to become cloud experts. Ultimately, organizations outsource cloud-hosted services to save time, enhance business operations, and improve scalability. This is often because they lack the skills and resources necessary to properly implement, monitor, and maintain a cloud environment.
What are the benefits?
Businesses run on information. And whether you're currently on the cloud, or planning to make the move, comprehensive cloud management is key to preventing security breaches, data loss and costly downtime. Cloud managed service providers are here to either completely support your environment or advise when necessary, depending on your business needs.
By making the move to the cloud and implementing cloud managed services, businesses of all sizes provide organization-wide flexibility, collaboration, and access to real-time data – from anywhere. This increased network availability allows for productive remote working with easy and secure access to centralized data and applications.
Disaster recovery is also a considerable benefit of cloud managed services. With disaster recovery, you have the opportunity to secure data across all cloud services and applications. Plus, in the event of a disaster, your business operations will continue with minimal downtime and in-house frustrations due to diligent cloud back-ups.
What are your cloud-based options?
With popular cloud platforms like Microsoft Azure and Amazon AWS, it's never been easier to incorporate the cloud into your technology stack.
Cloud Infrastructure
A cloud-based infrastructure is flexible and infinitely expandable, allowing for real-time infrastructure adaptation to fit your business needs.
Cloud-Based Software
Run your mission-critical software like Viewpoint or core applications on the cloud, freeing you from the burden of hosting, managing, and maintaining the software.
Cloud Security
It's critical to protect yourself, employees, and customers from malware and suspicious activity. Cloud-based security solutions allow for centralized management, monitoring, and real-time updates for your firewall, filtering, and threat detectors.
Cloud Managed Services
A cloud-based solution still requires monitoring, security, and updates to ensure your systems are continuously protected and performing as expected.
How do you choose the right cloud service partner?
Choosing the right cloud service partner is critical in ensuring your cloud environment is protected, your investment is future-proofed, and it's tailored to fit your growing business. There are numerous components that factor into a successful switch to the cloud, including design, engineering, and the migration process – all of which can pose the risk for potential complications. Issues with the design and implementation can lead to team frustration, sleepless nights, and days of downtime. Even once a cloud service is launched, you still need to actively monitor for performance concerns or security breaches.
If you're considering a cloud-based solution, make sure to partner with an experienced company that has a proven track record. Business Information Group's team of certified Network Engineers are experienced in the architecture, implementation, and management of cloud solutions including Amazon Web Services (AWS) and Microsoft Azure.
What's the next step?
Thanks to cloud services, BIG is helping companies improve collaboration, business efficiencies, and security, all while increasing mobility, flexibility, and boosting their competitive edge. Rely on BIG's team of in-house cloud engineers – including certified Microsoft Azure Administrators – to create a cloud solution that's right for your company's needs.
If you're interested in learning more about the intricacies of cloud services including cloud infrastructure and deployment, security, cloud design and engineering, cost analysis of moving to the cloud, and off-site backup, Business Information Group is here to help. Reach out today.