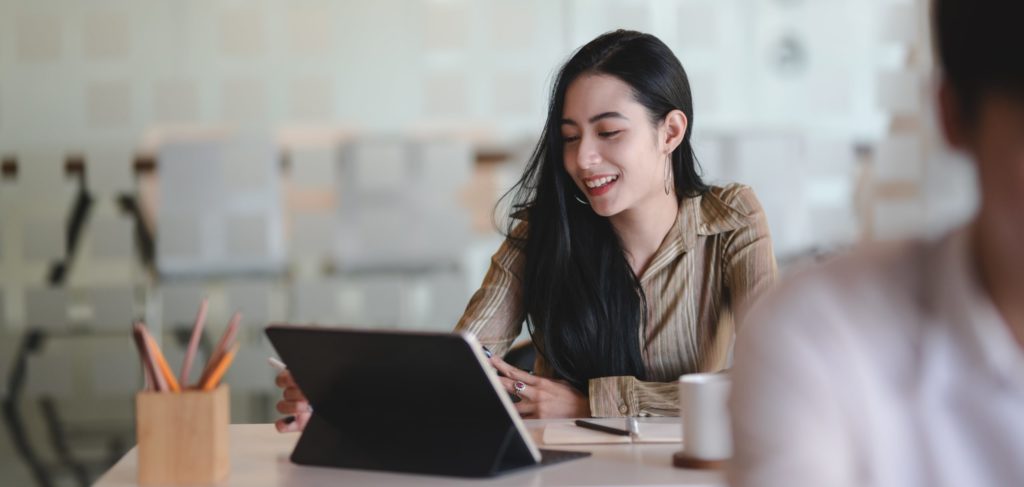 2020 has become the year of virtual communication and collaboration. Gone are the days of popping in your boss' office with a quick question or solving a problem over coffee in the breakroom. However, there are still questions that need answered and problems that need solved. So how is that happening? Businesses are relying on different software solutions to share files from home, video chat with coworkers, and give a client a call. But having three different apps open on your computer to do so isn't necessary. Microsoft Teams brings call, chat, video, and collaboration together on one platform, so you can say goodbye to Zoom, DropBox, and maybe even your desk phone.
If you're unfamiliar with the powerful capabilities of Microsoft Teams, head over to our Collaboration Made Easy article for a general overview of the platform. However, if you're aware of its key features keep reading to find out how Microsoft Teams can expand beyond video chatting.
Aside from the many benefits of Teams, including fewer back-and-forth emails, the seamless integration with Office 365, and the ease of administering, the collaboration platform can serve as more than an app on your computer. With employees working remotely and more meetings happening via video chat, you may have found yourself opening numerous different apps every day. Teams eliminates the need for separate systems and devices and can be used to streamline communication, without downloading yet another application. Companies began relying on file-sharing services like DropBox and Google Drive when they headed home this spring. They also started using Zoom and GoToMeeting so much, it made the news. They even required employees to bring their desk phones home with them. All of these options made for a quick fix while we adjusted to the new way of working, but it's not ideal in the long run.
Microsoft Teams brings all those applications, devices, and software into one centralized platform. Eliminate sending files back and forth and never knowing which is the latest version. Easily share files and coauthor with colleagues on Word documents, PowerPoint presentations, and Excel files within Teams. Securely meet "face-to-face" with your team of 2 or 2,000 or let people join the meeting with a global dial-in number – even on the go with the mobile Teams app. All without opening or downloading yet another application.
The flexibility and organization capabilities of the Teams platform makes meetings productive again. Teams provides users with the tools and resources to communicate and collaborate effectively, no matter where they are. Easily share your screen, add team members to a call, and create recordings to refer to later. The Teams application can be used on a broad range of devices including Windows, macOS, Linux, and Android – while providing a consistent interface. Additional devices also allow for collaborative workspaces for those of us at the office working in large conference rooms or small personal offices. The Yealink T58A Microsoft Teams Edition Desk Phone is ideal for personal office spaces, where the Yealink CP960 Conference Phone for Microsoft Teams is fit for larger meeting rooms. The Yealink MVC300/500/800 for Teams Rooms makes larger conference rooms and meeting spaces a collaborative environment and is scalable for meeting rooms that hold 3 people to meeting rooms that hold 18 people. Each of these devices integrate with Microsoft Teams and use the same interface that users know from the desktop and mobile app. Not to mention, the Yealink technology, partnered with Microsoft Teams, provides premium video and voice quality, echo suppression and noise proof microphones, as well as a consistent meeting experience across meeting rooms. You might be thinking "is it possible to call outside my organization using Microsoft Teams?" It is possible with several calling plan options and communication credits. Businesses can rely on the Teams app to make inbound and outbound calls, freeing up real estate on your desk where your old phone lives. Depending on your business needs, calling plans are required for outbound calls to the PSTN and communication credits are needed for additional minutes not covered by a calling plan, as well as the audio-conferencing add-on. The options and accessories that are compatible with Microsoft Teams provides businesses the means to utilize the platform beyond a desktop application and video conferencing.
Microsoft also makes it easy to manage users, devices, licenses, and reporting. Within the Microsoft Admin Center is the Teams Admin Center, where policies, customizations, phones, and analytics are accessed and managed. Additional training is also available for users through Microsoft 365 so they can gain a better understanding of how Teams provides a comprehensive and flexible environment for collaboration across different applications and devices.
Businesses are now relying on various methods of remote communication and collaboration while their employees are working from different locations. But if your organization is using multiple different platforms, software, and devices to do what Microsoft Teams does on one central application, it may be time to revisit how your organization is collaborating. If you're interested in learning how Microsoft Teams can streamline and improve organization-wide communication, reach out to Business Information Group to see which Microsoft Teams solutions are right for you.