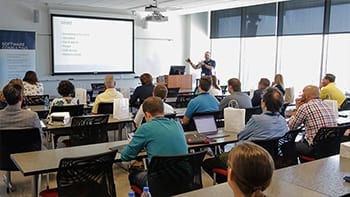 BIG's annual Cybersecurity & IT Conference Returns in 2019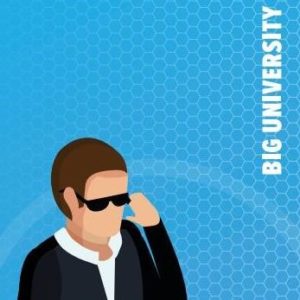 York, PA– Business Information Group announced that their premier Cybersecurity & IT Conference, BIG University 2019, will be held on June 6, 2019, at the York College of Pennsylvania in York, PA. Registration is now open for the event (www.BIGuniversity2019.com).
BIG University focuses on cybersecurity awareness and providing knowledge on staying ahead of current cyberattack trends and IT technologies. Attendees will gain practical insights and advice from IT professionals to help protect their businesses.
Learn from local leaders by joining one of the breakout sessions that address technological needs and challenges in the manufacturing, construction, real estate & insurance, medical, or business industries. Take part in a workforce session where you will learn specific ways to protect your business, workforce, and network from cyberattacks. Workforce sessions include multi-factor authentication, layer 7 switching, protecting your email, learning what your security score is and what it means, and protecting your wireless network.
A Cyber Panel will be held in the afternoon, which consists of cybersecurity experts from multiple fields. They will be discussing and answering your questions relating to cybersecurity. WGAL's Brian Roche will emcee for the panel.
Brian Krebs, Leading Cybercrime Journalist & New York Times Bestselling Author of Spam Nation, will be this year's keynote speaker. We are proud to have Brian attend and offer valuable insights on the innerworkings of cybercrime.
BIG University also provides attendees the opportunity to network with other attendees, vendors, BIG staff and speakers throughout the day and during the networking happy hour.
Registration for BIG University will be open until May 28, 2019. Seating is limited, so register today to reserve your spot for the breakout and workforce sessions, cybersecurity panel, and Brian Krebs keynote presentation.