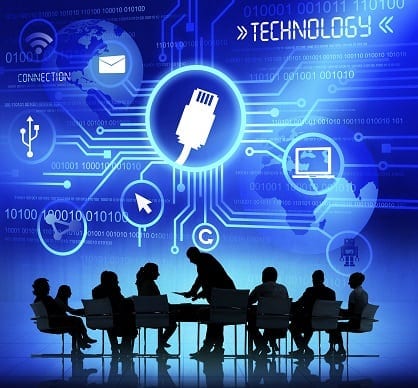 The traditional model of acquiring technology services is time and material; your server broke and your provider showed up to repair with no end in sight on what the dreaded bill was going to be.  The longer it took to diagnose and repair the more money it cost you, the consumer.  This often left clients feeling frustrated and vulnerable.    More recently technology providers have started to offer a more comprehensive acquisition model that is proving to be mutually beneficial, leaving clients satisfied, while providing the insight necessary to affordably remediate in a timely manner.  Many technology firms refer to this offering as Managed IT Services.
Managed IT Services is a flat fee monthly investment option.  This option provides the following benefits for clients:
1.)    Predictable budgeting – the new acquisition model is based on the size of your infrastructure.  Some firms charge by users, other firms charge by total network devices, regardless this model is a flat monthly fee that includes maintenance and remediation as it relates to the general health of your network.  This allows the customer to budget yearly IT costs that the traditional time and material billing didn't allow for.
2.)    Proactive Monitoring and Incident Detection – Technology advancements offer give IT service providers the ability to monitor and proactively maintain the devices on the network.  It also provides baseline insight and trending into client's networks.  A well maintained network results in minimized downtime and increase productivity.
3.)    Patch Management – The ability to holistically manage patches and security updates as they are issued will result in a well maintained infrastructure.  Your network will operate better with patch management and desktop optimization performed on a regular basis which allows clients to reap the benefit of preventing fires rather than fighting them.
4.)    24/7/365 Monitoring – It allows the IT service provider to be the eyes and ears when you can't.  Monitoring 24/7/365 allows companies the peace of mind to know that their network is being watched when they aren't available or possibly don't have the staff necessary.  It avoids surprise outages and downtime experienced from outages.
5.)    Peace of Mind –  The managed services model shifts the risk from the client to the service provider.  The client has peace of mind knowing that their network is monitored, maintained and serviced based on an agreed upon price.  If the IT service provider misdiagnoses or takes longer than necessary to remediate it's not at the expense of the client as it is in traditional time and material models.
Information Technology Services provide the first line of defense for your company's data.  The team at Business Information Group takes a pro-active approach in the monitoring, management, security and back up of your data.  Business Information Group partners with clients in various ways – each as an extension of your business to make sure your data is monitored, managed, protected and available.  For more information, contact Business Information Group at https://businessinformationgroup.com/.