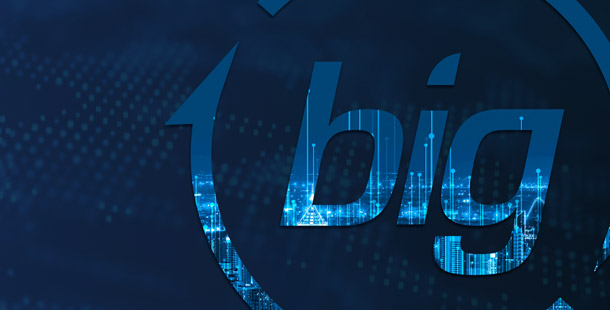 LifePath Christian Ministries first recipient of GIVE BIG GIVE BACK
LifePath Christian Ministries is thrilled to be the first partner in GIVE BIG GIVE BACK, a yearlong initiative of York-based Business Information Group (BIG) as it celebrates its 25th anniversary.
Employees and leadership from BIG will volunteer to serve the lunch meal at LifePath Christian Ministries, 367 W. Market St., York, from 11 a.m. to 1 p.m. Wednesday, Jan. 25, 2017. The January event kicks off a yearlong celebration for BIG's 25th anniversary, in which employees are involved in giving back to a local organization on the 25th of each month in 2017.
"BIG is proud to be part of the local community in downtown York and in York County as a whole, and we love giving back and being involved with organizations such as LifePath Christian Ministries," said Jennifer Dangro, BIG's director of sales and marketing. "We're looking forward to building on the positive energy and kicking off our year with a great day of service."
LifePath Christian Ministries serves more than 165,000 meals a year — breakfast, lunch and dinner — through its ministry, which relies on more than 8,000 volunteers as it inspires the community to move beyond one moment of rescue and equip individuals with the vital life skills necessary for long-term success.
"Our goal is to love, honor and serve all those in our community, and that work wouldn't be possible without the strong partnerships and collaborations we have with local businesses and organizations," said Matthew Carey, LifePath Christian Ministries CEO. "We're honored to have BIG choose our ministry for the first month of its anniversary service."
About LifePath Christian Ministries
LifePath Christian Ministries, formerly known as York Rescue Mission, was founded in 1962 as a faith-based ministry that works to meet the spiritual and physical needs of individuals in York County, and equip, train and nurture them toward a better quality of life. A 501(c)3 nonprofit, LifePath Christian Ministries currently owns and operates 15 facilities that house its men's ministry, women's ministry, youth center and three economy stores. It served more than 8,000 individuals in 2015. For more information, please visit lifepathyork.org.