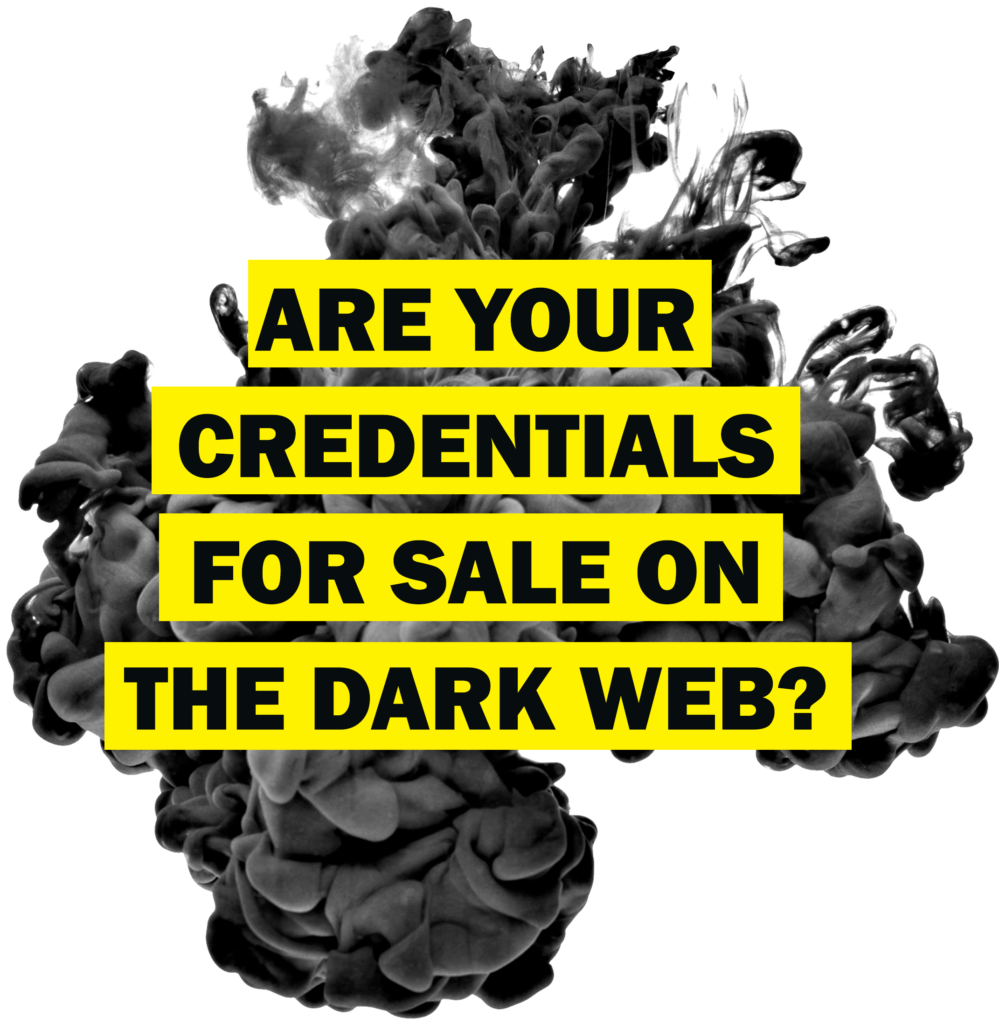 Dark Web ID Agent
The term "dark web" may ring some negative bells, as you have probably heard or read about the dangers of it. While the dark web has many complicated facets to it, Investopedia defines the term as "encrypted online content that is not indexed by conventional search engines." Also referred to as the "darknet", it is often utilized by anonymous criminals for illegal activity, including exchanges for illegal drugs or stolen financial and personal information. Nowadays, cyber criminals on the dark web are going beyond stealing social security and credit card numbers. Digital credentials such as usernames and passwords of you, your employees, and your clients that are critical to your business operations are hot commodities on the dark web. Unfortunately, by the time companies realize their credentials have been comprised and sold on the dark web, it's too late. Since it's close to impossible for business owners to monitor whether their important information is being sold illegally on the dark web, Business Information Group does it for you.
With the help of Dark Web ID Agent, the leading dark web monitoring platform, the cybersecurity team at BIG can detect when credentials are compromised on the dark web in real time. The industry's first technology of its kind "combines human and sophisticated Dark Web intelligence with search capabilities to identify, analyze, and proactively monitor" the dark web for your organization's compromised data. By going deep into the unknown parts of the Internet, Dark Web ID continually searches to find any trace of your compromised data. If and when critical assets are compromised, Business Information Group is immediately notified and can halt sensitive data related to your business from being breached. Dark Web ID supplies comprehensive and vigilant threat intelligence to ensure Business Information Group is providing thorough security against cyber-attacks that can occur from all angles of the internet.
The power of Dark Web ID Agent gives BIG the resources and tools to proactively monitor the dark web for organizations of all sizes. Our security analysts are notified the instant Dark Web ID finds our clients' emails or passwords compromised on the dark web, stopping security breaches before they happen. As a proactive security solution, clients can rest easy knowing their private credentials are being monitored in real-time, by experienced security analysts. Two-factor authentication and employee security training are provided for added security measures. The security monitoring platform also gives insight into dark web patterns and trends, along with extensive reporting and tracking of incidents.
Due to the growing threats and dangers that lurk on the dark web, it's critical for organizations to be prepared for network attacks from cyber criminals. Dark Web ID provides a comprehensive and thorough security platform for the security analysts at Business Information Group to monitor, prepare, and prevent important information from being compromised.