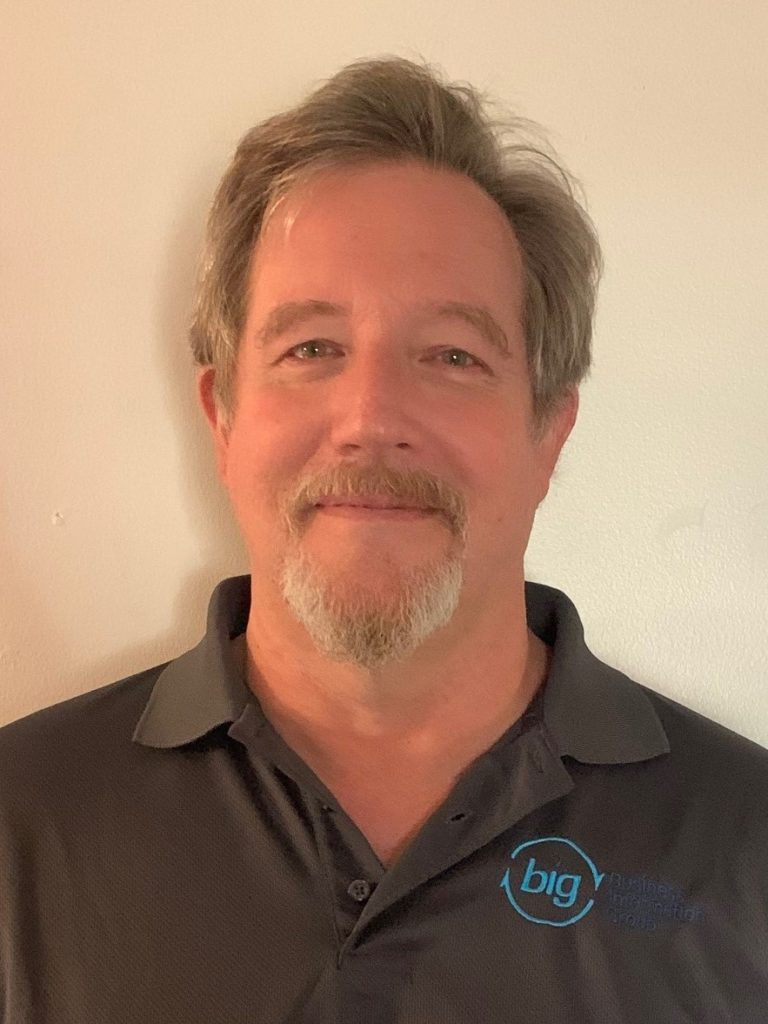 BIG's Newest Additions
York, PA– Business Information Group announced two more additions to the company this month. Gordon McKeever joined the Network & Security division as a Senior Network Engineer. Keri Harman, Accounts Receivable Billing Clerk, joined BIG's accounting team.
As the Senior Network Engineer, Gordon McKeever will perform high-level network support, design and analysis for BIG's clients both on-site and through remote desktop platform. Gordon has been in the industry for over twenty years; both as a sole provider to commercial clients and as I.T. Manager at a local Civil Engineering firm. He lives in York with his wife, Cheryl and has 2 kids; Chaundy, who's a senior at Penn State and Levi, currently in Army Basic Training.  His hobbies all relate to making things.
Keri Harman, Accounts Receivable Billing Clerk, will work to support the Accounting Departing through various billing tasks, including hardware and license issuing and invoicing. Prior to BIG, Keri worked as Accounts Receivable Clerk for Fox Pools. She currently resides in Emigsville, PA with her Fiancé, two daughters and stepson.
About Business Information Group
Established in 1989 by brothers Scott & John Dolmetsch, Business Information Group is an information technologies firm located in York, PA with a team of more than 100 experienced professionals providing services in Network Design & Implementation, Managed IT Services, Wireless Communications and Custom Application Development.  BIG's team has 375 years' combined experience in the industry which contributes to the successful evaluation of technical challenges, the ability to integrate core technologies and orchestrate project execution.