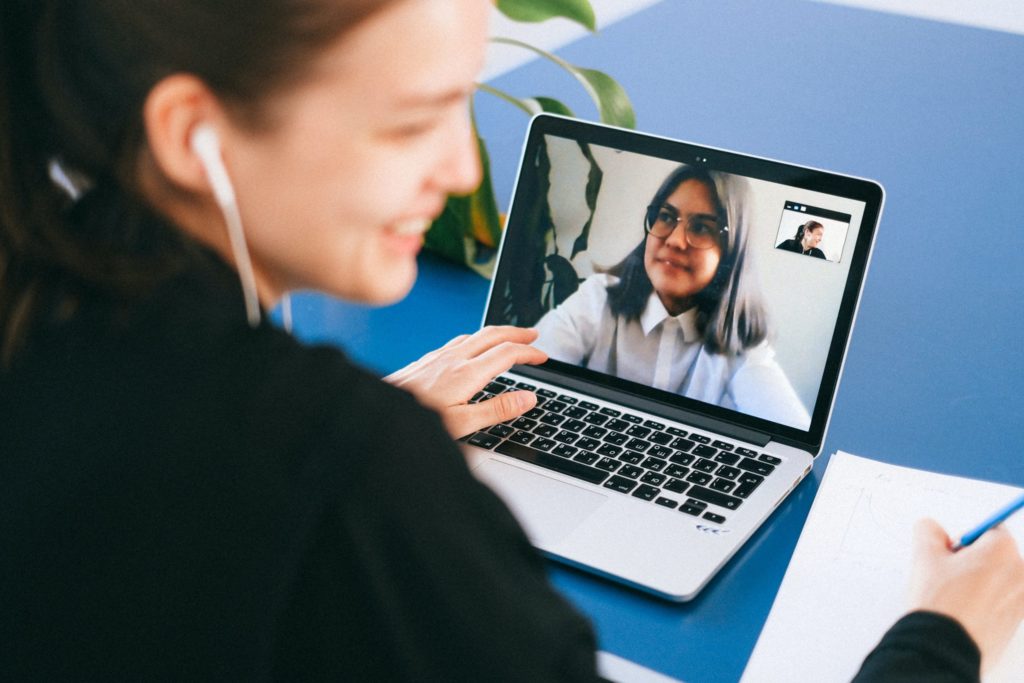 Voice Device Solutions for Microsoft Teams
The way we work has drastically evolved over the last year. What we once knew as normal a year ago, is no longer the case. The initial phase of the COVID-19 pandemic forced businesses to suddenly change how they were operating. A lot of effort was put into ensuring employees could perform, communicate, and collaborate away from the office, but little consideration was put into audio and video capabilities. A laptop with a camera, a microphone, and speakers was sufficient.
Albeit challenging, businesses have found successful ways to enable their employees to work from home. Microsoft Teams, the collaboration platform that became the star of working from home, was rapidly deployed to facilitate seamless communication through chat, video conferencing, and document sharing. As more organizations rely on Teams, and as restrictions remain in place, it becomes apparent the need to return to the office is no longer essential. According to a recent Gartner survey, "nearly three in four CFOs plan to shift at least 5% of previously on-site employees to permanently remote positions post COVID-19." This means meetings will continue to be held virtually and video conferences will be used as a substitute for travel. So, when businesses are considering how they'll adjust beyond this new normal, (whether that means permanently working from home or a hybrid model) they will need to consider how to properly equip employees beyond traditional means.
Yealink has introduced a full line of voice, video, and audio devices to incorporate Microsoft Teams not only in conference rooms, but in homes and offices. From desk phones and video phones, to Team Rooms, the Yealink suite of devices has employees and executives covered to collaborate remotely.
Yealink T58A Microsoft Teams Edition Desk Phone
Desk phones may make sense for roles working permanently from home. A Teams-certified desk phone, such as the T58A can be used by C-level executives, and even customer service or remote support roles, to deliver a quality experience for both the customer on the other end, and the employee. The 7-inch adjustable multi-point touch screen displays the familiar Teams interface and makes connecting a breeze with Bluetooth connectivity and USB headset connection. With Yealink Optima HD voice and an advanced hands-free speakerphone, the T58A delivers a crystal-clear call to both sides of the line.
Yealink CP960 Conference Phone for Microsoft Teams
Perhaps you're looking transform a traditional conference room into a collaborative Teams experience. With social distancing on the top of most executives' minds, it's crucial to have a conference phone with a powerful speaker and an extensive pick-up range. The Yealink CP960 Conference Phone for Teams brings the functionality of the Teams desktop application to the conference room. The CP960 is fully equipped with Teams application capabilities including Teams key calling, meeting functionality, and Outlook calendar. This phone is ideal for large spaces, as it comes equipped with a long audio-capture distance (20-feet, 360 degree), Optimal HD audio, and built-in dual band 2.4G/5G Wi-Fi.
Yealink MVC300/500/800 for Teams Rooms
To further support remote meeting participants, increased video interactions, and content sharing, meeting rooms can be transformed into Microsoft Teams Rooms (MTR). Yealink MVC deployments are complete video solutions for spaces ranging from focus rooms (MVC300 II), small – midsized meeting rooms (MVC500 II), and large conference rooms (MVC800 II). Effective collaboration is easily facilitated for those at the office or working from home with premium video and voice Yealink devices. Yealink's MVC series is a bundle of devices that includes conference room cameras, touch panels, microphones and soundbars to accommodate rooms of any size and help remote participants feel like they're physically there.
Is your organization equipped for beyond this stage of the new normal? Businesses are using this time to evaluate how they can support their workforce for the foreseeable future. Ensuring employees have the proper devices to carry on with virtual connectedness should be considered sooner rather than later. If you're ready to have that conversation, reach out to Business Information Group to learn more about the right Yealink device solutions for your organization, so you can be fully prepared beyond the new normal.