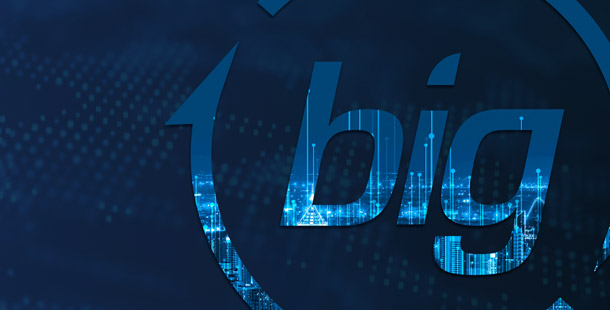 YORK, PA.
 (12 May 2017) — 
Business Information Group (BIG)
, a leading IT consulting firm based in York, Pennsylvania, is pleased to announce the launch of 
BIG University
, to be held 3 to 7 p.m. Thursday, May 25, 2017, at the Valencia Ballroom in York.
An educational and collaborative platform that will allow customers, prospects, partners and vendors to continuously educate themselves on current and future technologies, BIG U will be an annual technology event open to invitees only. The event also includes a customer appreciation component, with an open bar and refreshments to celebrate BIG's 25th anniversary.
"BIG is very excited to have an opportunity to spend time with our clients, the very clients that have made the last 25 years possible," said Scott Dolmetsch, CEO and co-founder of BIG. "The event will be a mix of top technology trends, education and appreciation, in addition to supporting two local schools as part of our Give BIG Give Back campaign. "
For its launch, BIG University will welcome Kevin Schreiber, president and CEO of the York County Economic Alliance, as the keynote speaker on "Technology & The Impact on Our Communities."
"Having spent my career in economic development and state government, I've seen firsthand how embracing and supporting technological innovation leads to job growth, increases business retention and attraction, and boosts the overall local and regional economy," said Schreiber. "Communities that can leverage innovation, technological infrastructure and private enterprise hold a competitive advantage and are positioned well for success."
Event Schedule:
3 to 4 p.m. — Registration
4 to 5 p.m. — Keynote Speaker: Technology & The Impact on Our Communities, presented by Kevin Schreiber
5 to 7 p.m. — Networking and Trade Show
Admission to BIG University is free but by invitation only; please RSVP or direct questions to Michelle Reinhold at mreinhold@businessinformationgroup.com or 717-849-1006.
As part of BIG's Give BIG Give Back campaign, a yearlong initiative in which employees are involved in giving back to a local organization on or around the 25th of each month in 2017, donations will be collected on-site to support Goode Elementary School and William Penn High School. Find a list of items these schools are in need of here: 
http://bit.ly/BIGUdonations
Thank you to our BIG University sponsors, Viewpoint Construction Software, NEC, Barracuda, Cisco, Microsoft, Radwin, Nokia and Veeam.