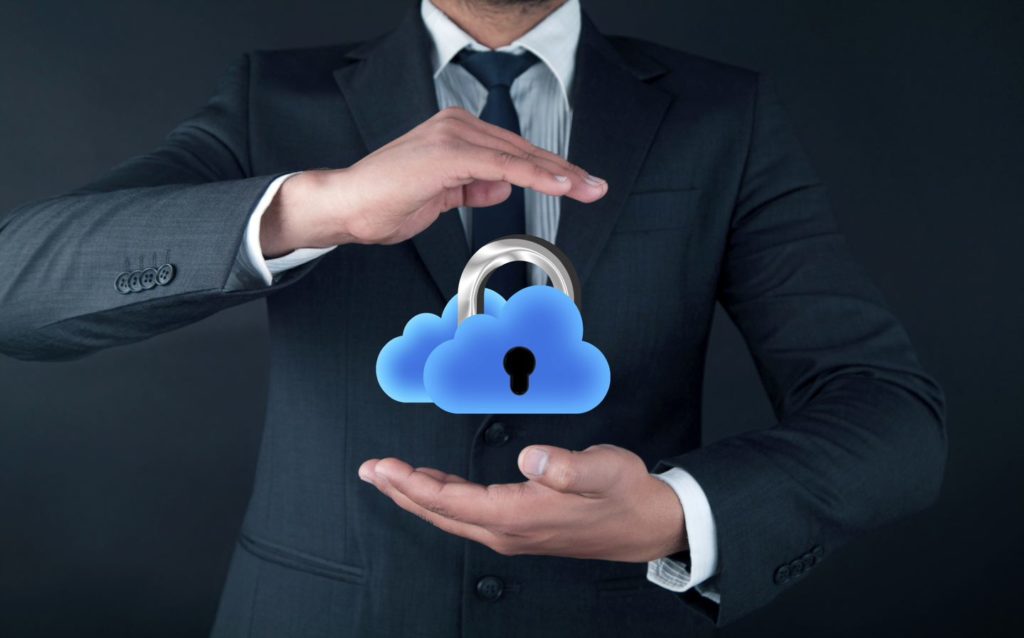 Find out what security measures cloud-based hosting is taking

Security is our number one focus area not only internally but for our clients as well. With the ever-growing number of threats, security should be every business's number one concern for all internal and external information that it holds. Security breach lawsuits are detrimental to your brand, reputation and financially. Host and port based securities are becoming inadequate with the explosion of modern applications and mixed-use networks. They cannot keep up with the ever growing and changing needs for increased security like cloud-based solutions. It's amazing how quickly cloud managed IT solutions and desires have grown and continue to escalate. But how safe are these solutions and how well do they protect your data.
We deploy Cisco Meraki's MX (https://meraki.cisco.com/products/appliances) cloud solution. Equipped with next-gen firewall, intrusion prevention, auto VPN, failover, datacenter high availability, content filtering, and 100% cloud centralized management; the Meraki MX solutions eliminate the need for additional appliances allowing you to reduce your network infrastructure footprint.
What makes the Meraki MX next-gen (next generation) firewall so great? It has Layer 7 (DDoS attack) traffic classification and control, an intrusion detection engine, and identity-based and device-aware security; giving you control over all users, content, and applications on your network. The proprietary packet processing engine analyzes all network traffic, and can identify users, content and applications with its sophisticated fingerprinting intelligence. Having access to this Level 7 detail allows you to control evasive, encrypted and peer-to-peer applications that traditional firewalls cannot. It also features an integrated intrusion detection and prevention (IDS/IPS) engine that is based off Sourcefire's SNORT®, the worlds most deployed intrusion detection and prevention technology, protecting you from malicious entities and treats. SNORT utilizes signature, protocol and anomaly-based inspections methods that insure ironclad security. Ensure your networks security with the Device-aware access controls. Allow different levels of access to your network based off device classification, Apple iOS, Android, Windows, MAC OS, etc. This also uses the Level 7 fingerprint technology to autodetect the device classification and apply the appropriate settings.
How is the Meraki MX intrusion prevention (IPS) different? It has the best-in-class Sourcefire SNORT Engine, easy & error-free deployment, and real-time graphical reporting. The SNORT Engine performs by utilizing rulesets that are pushed out daily via the cloud to ensure protection against the latest vulnerabilities. Deployment has never been easier than this. With only two clicks of a button within the dashboard your IPS can be up and running. Enabling the IPS and setting the threat protection level, that's it! Administrator's will be able to focus their time on more important tasks knowing that vulnerability updates are being done daily keeping their network free from exploits, viruses and rootkits to name a few. Reporting on vulnerability data has never been easier. With the easy to use dashboard, quick links, templates and drill down reports you will be able to provide management with a detailed security summary, keep track of your vulnerabilities, and leverage the information to make informed decisions about the traffic on your network.
Next let's talk about VPN connections. The MX solutions provide you with Auto-provision IPsec VPN, Automatically Configured VPN Parameters, and flexible tunneling, topology, and security policies. Using IPsec, the MX connects your locations so seamlessly that its as if they are all connected locally on the same ethernet. Automatic configured VPN parameters makes this product line even easier to use. The real-time dashboard allows you to view VPN connections and health of your VPN at any point in time. Its unique products allow automatic connection between VPN Peers and routes across the WAN, while keeping the IP environments updated. Save even more time with single click split-tunneling and full-tunneling back to the concentrator. The built-in firewall allows you to customize traffic and security policies for your entire VPN network.
Protect your employees from inappropriate and harmful content by utilizing the MX's Content filtering. Identity-based filtering policies, scalable database, and automatic signature updates are just a few more key ingredients to the MX's powerful deliverance. Create unique identity filtering policies directly in the dashboard, without the need for Active Directory setup or agents. SafeSearch improves your workflow and efficiencies by providing an easier filtering workflow. With over 80 website categories you can easily block content for everyone or specific users. Filtering signatures are updated automatically, ensuring security and freeing up even more of your time.
Who hasn't heard of Malware. The question is what are you doing to protect yourself, your employees and your business from it? Cisco's Advanced Malware Protection (AMP) has you covered. It provides complete security before, during and after an attack. The dashboard integration makes things even easier configure and monitor any threats and threat detections.
Finally, Meraki MX's failover and datacenter high availability benefits. All MX Security Appliances support a dual WAN uplink with automatic failover to protect against ISP connection outages. If there should be an outage the MX's traffic prioritizing engine directs traffic flow based on application prioritization needs, keeping your network running smooth. The warm spare failover ensures the MX's services are at the appliance level regardless of deployment. Should your MX fail, another will automatically kick in and take its place ensuring your connectivity and keeping your organization safe. The MX Security appliances also support secure tunneling between locations.
So, is cloud managed security for you? Find out more information by reaching out to us (salesandmarketing@businessinformationgroup.com) or by visiting Cisco Meraki's MX webpage (https://meraki.cisco.com/products/appliances).