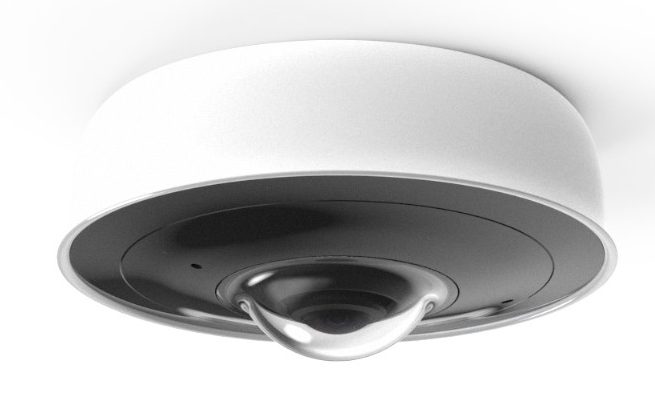 IMPROVE PHYSICAL SECURITY WITH A SMART FISHEYE LENS
Security cameras aren't a new concept as a form of physical security for your business and workforce. They help you keep a watchful eye on where money is kept, where transactions are made, areas with high levels of foot traffic, inventory areas, etc. Today's security cameras are focusing on simplicity while also bulking up on functionality and features.
Last year we discussed recording solutions and the potential challenges of using Network Video Recorders (NVR) and Digital Video Recorders (DVR). Such challenges may include the need for network and cable runs, dedicated on-site data storage, lack of data redundancy, or lack of updates to equipment or software.
Our findings in the resolution of these challenges came in the form of offerings from Cisco Meraki. Meraki's cameras contain built-in storage for local video capture that is also stored in the Meraki cloud for redundancy in the event something should happen to the camera. They connect to your network wirelessly, so cable runs are not needed when placing new cameras and all data stored on and transmitted from the cameras are encrypted to ensure security. Meraki cameras also receive feature and firmware updates automatically to keep the cameras up-to-date. Management of the cameras, recorded data and settings is a breeze with the Meraki dashboard, giving access to you or your administrator from anywhere.
Meraki's latest offering, the MV32, retains those elements and makes things even more intuitive with a redesign and additional features. The biggest revision made with the MV32 is its compact size which houses a new fisheye camera with a 360-degree view. All previous models are limited to 180-degree viewing. The MV32 also touts an upgraded 8.4MP (megapixel) sensor which can record up to 2058×2058 maximum resolution. A digital pan, tilt, zoom (PTZ) feature was added to the MV32's camera, allowing the controller to review the full scene in both live and past recordings. PTZ cameras are typically only able to record the section that is currently in focus, however since the MV32's PTZ is a digital feature, it allows all other angles not in view to continue recording. Virtual reality is also a supported feature with the MV32.
The camera and its capabilities are impressive but there are some software features added in to make them even more attractive. Features like Motion Search 2.0 and Motion Recap are the types of additions and improvements that come as the result of Meraki's automatic updates. Motion Search 2.0 is an improved motion detection algorithm that increases performance at night and helps capture small changes in the scene. Motion Recap uses recorded video during motion activity and condenses that data into a single image. The result looks like multiple still frames compiled into one, it can then be used to analyze an image without having to manually scrub through the video recordings.
So, putting it all together, you have a security camera with a 360-degree field of view, high-quality recording, 256GB (Gigabytes) of onboard storage, simultaneous cloud storage, exploratory digital PTZ, state of the art motion capture and motion recap, all in an ultra-compact design. Meraki has created a modern solution for physical security that requires little setup, can be accessed anywhere and can save money by removing the need for costly on-site storage servers for recordings.
To find out more about using Meraki for your physical security needs, contact Business Information Group, Inc. today or visit Meraki's webpage.