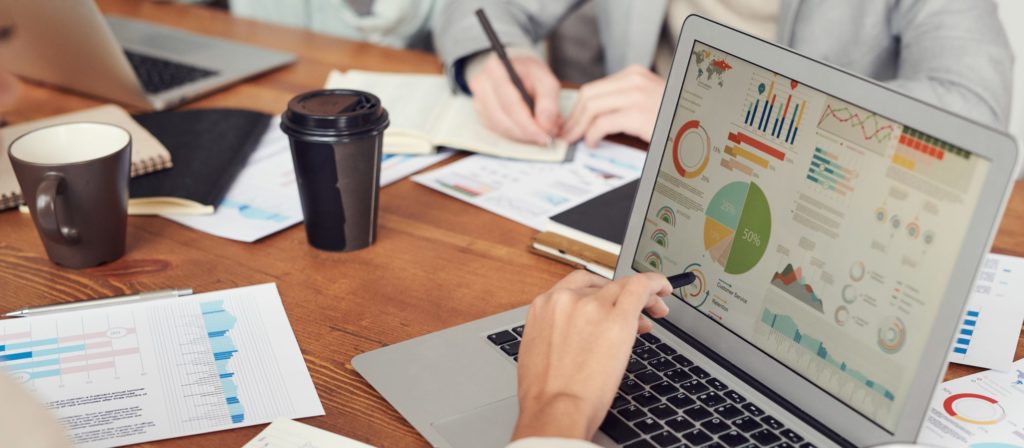 Improve Your Organization's Compliance & Data Security with Compliance As A Service (CAAS)
Traditional approaches to cyber management are no longer adequate for the changing landscape of regulatory compliance and security. Regulations are getting tougher, risk is becoming greater, and the price of compliance, or lack thereof, is growing. Compliance is no longer a reactive effort – it has shifted to a strategic, proactive responsibility for businesses in all industries.
As more organizations begin relying on electronically stored data to operate, regulatory pressure is increasing and becoming an important component to the ultimate success and reputation of a company. Not to mention, the risk of a cybersecurity incident is far greater and more expensive today than ever before. According to the Cybersecurity Ventures Official Annual Cybercrime Report, it has been projected that by 2021, the damages caused by cybercrime will have reached $6 trillion annually. Cybercrime will become one of the biggest challenges the world faces within the next two decades. Because of this, the lists of regulations and frameworks internationally, within specific industries, and federally are quickly growing. Each state within the US has prepared their own data protection and privacy rules, including Breach Notification Laws. States are also actively working to build their own security and compliance standards to which businesses will need to adhere. However, that doesn't mean these will remain state specific policies. The Federal Government is working to release its own compliance standard, potentially called the Consumer Online Privacy Rights Act (COPRA). The reality of all this? Inaction is no longer an option.
What is compliance and why is it suddenly a big deal?
The compliance regulations mentioned above exist to help companies improve their data security strategy by providing guidelines and best practices. Often, they're industry-specific and based on the type of data a company maintains. Unfortunately, non-compliance with these regulations can result in hefty fines or worse, an expensive security breach.
The driving force behind the drastic and sweeping global regulations requiring the privacy and protection of personal data is ultimately the consumer. Data privacy governs the rules and parameters regarding how and why a consumer's personal data is collected, used, stored, and shared. It also definitively declares the consumer's ownership, rights, and control of their own data. Whereas data security governs the protection and security of personal data from both external attackers and internal threats including misuse, loss, theft, and exposure.
Regulatory agencies across the world are putting pressure on businesses to establish a more proactive approach to compliance regarding data privacy and cybersecurity. Neglecting to adhere to these legal mandates can result in increased risk of an audit, pricey penalties, potential litigation, severe reputation damage, as well as loss of customer trust. That's why it's imperative for businesses operating in all industries to take cyber compliance seriously.
So how exactly does this pertain to your specific industry?
Depending on which industry you operate in, regulations will differ. Those operating in regulated fields, such as medical and finance, have specific standards and legal requirements. For instance, Health Insurance Portability & Accountability Act (HIPAA) is a series of laws and regulations that set the standard to ensure the privacy, confidentiality, integrity, availability, and security of personal health information. This type of compliance is not optional, it's the law and can lead to penalties and fines if not taken seriously.
For those operating in non-regulated industries, the recommended best practices come from the National Institute of Standards and Technology's (NIST) Cyber Security Framework (CSF). NIST CSF is an ongoing effort to help private-sector businesses prevent, identify, detect, respond to, and recover from cyberattacks based on voluntary standards, best practices, and recommendations. The NIST CSF best practices are considered the Framework Core (Figure 1) and are designed to represent a complete security lifecycle to help handle cybersecurity threats in the most well-rounded approach.
Following cybersecurity best practices and guidelines mandated by regulatory standards like NIST CSF and HIPAA is the best solution for protecting your business against cybercriminals. Compliance and cybersecurity are equally important systems for businesses of all industries. Not to mention, the evolving cyberthreat landscape emphasizes the importance of practicing both cybersecurity best practices and putting forth maximum effort to work towards compliance.
How does a business begin the process of compliance?
Compliance is not a one-and-done task – it is an ongoing effort that requires constant work and dedication. Being compliant doesn't make a business cyber safe and incorporating cybersecurity practices doesn't make it compliant. Maintaining and managing continuous compliance involves several detailed factors. Risk assessments need to be conducted regularly and when needed – whether that is quarterly, semiannually, or annually. Remediation is required in order to solve all vulnerabilities and missing obligations. Documentation is also necessary to demonstrate due diligence in the event of an audit and, most importantly, routine vulnerability scans, maintenance and continual documentation updates are fundamental for continuous compliance.
Ultimately, the responsibility of ensuring compliance is in the hands of individual businesses. Partnering with a trusted compliance specialist can make all the difference in guaranteeing your compliance is regularly managed and maintained. Business Information Group's Compliance As A Service (CaaS) provides businesses of all sizes with the appropriate software, systems, and practices to ensure they know their compliance status at any given time. Our cybersecurity analysts perform risk assessments to determine compliance needs, identify appropriate remediation measures and provide expert technical support to help businesses in their effort towards becoming compliant.
Reach out to BIG today to see how we can help establish your compliance reporting and make sure you have the proper protocols in place in the event of a cybersecurity incident or audit.