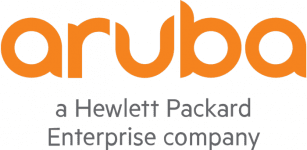 Aruba's unified wired and wireless architecture – built on a foundation of deployment simplicity, maximum performance, reliability, context awareness and centralized management – enables MSPs to successfully deliver managed services to enterprises anywhere in the world. The Aruba MSP solution scales from the smallest branch office to the largest extended campuses and includes an extensible management framework that provides end-to-end network visibility across multiple sites and multiple customer locations.

Barracuda Networks, Inc. offers industry-leading solutions designed to solve mainstream IT problems efficiently and cost effectively while maintaining a level of customer support and satisfaction second to none. Our products span three distinct markets, including content security, networking and application delivery and data storage, protection and disaster recovery. While Barracuda Networks, Inc. maintains a strong heritage in email and web security appliances, their award-winning portfolio includes more than a dozen purpose-built solutions that support literally every aspect of the network providing organizations of all sizes with true end-to-end protection that can be deployed in hardware, virtual, cloud and mixed form factors.

Bluebeam Software makes smart, simple solutions for paperless workflows that leverage the PDF format. Their award-winning PDF creation, markup and editing solutions are used by the world's top architecture, engineering and construction firms, as well as government agencies. Bluebeam Software creates easy-to-use software, designed in ways that make the software feel like second-nature relentlessly working to mimic the way one normally works with pen and paper.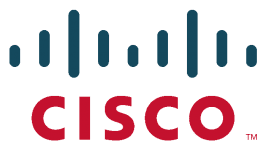 As the worldwide wireless networking technology innovator and market leader, Cisco offers the industry's most comprehensive product line for enterprise WLANs. The Cisco Unified Wireless Network solution combines the best elements of wireless and wired networking to deliver the same level of security, scalability, reliability, ease of deployment, and management for wireless LANs that organizations expect from their wired LANs.

Join the Cloud Networking Revolution with Cisco Meraki. Cloud networking brings the scalability, manageability, and efficiency gains of the cloud to enterprise networks, and thousands of organizations are moving to this exciting new architecture. Cisco Meraki is the recognized leader in cloud networking.

Citrix measures the value of technology by how it benefits people. It's about what they need to do and what they need to achieve. This vision inspires Citrix to build mobile workspace solutions that give people new ways to work better with seamless and secure access to the apps, files and services they need on any device, wherever they go. Because in this new era, work is no longer a place – it's something you do anywhere inspiration strikes.  This is better for people, better for IT and better for business.  Through their innovation, commitment and a compelling vision of the future of work, Citrix is making a difference every day at thousands of organizations in every corner of the globe.

Dell is the largest direct-sale computer vendor in the world, selling desktop personal computers, notebook computers, network servers, and a variety of computer peripherals and software. Dell sells its equipment directly to consumers, largely businesses and government agencies, through its toll-free number and its website. Dell also sells workstations, network servers, and high-end storage products.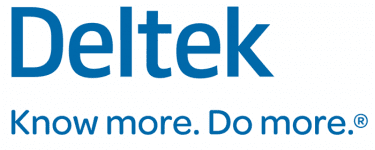 For over 30 years, Deltek has uniquely delivered leading enterprise software and information solutions for project-based businesses. Our unparalleled solutions and industry expertise deliver actionable insights, enabling our clients to profit more.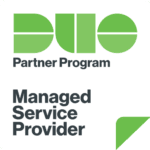 Duo combines security expertise with a user-centered philosophy to provide two-factor authentication, endpoint remediation and secure single sign-on tools for the modern era. It's so simple and effective, you get the freedom to focus on your mission and leave protection to Duo.

Fluidmesh wireless products are the enablers of outdoor and large-scale applications of the Internet of Things: smart cities, urban video-surveillance, connected vehicles and trains, and industrial automation.  Fluidmesh will play a critical role by bringing broadband connectivity to sites and in environments that are today too hard or large to connect, such as high-speed moving vehicles and trains, large-scale industrial sites, distributed infrastructures and complex urban environment.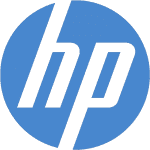 HP (Hewlett-Packard) is a multinational information technology (IT) company that sells hardware, software and related business services.  HP product lines include PCs and other computing devices, enterprise and industry standard servers, storage devices, networking products, software, printers, scanners, plotters and other imaging products. The company introduced handheld calculators, the first commercially distributed data processing system, LaserJet printers, and (jointly with Intel) the Explicitly Parallel Instruction Computing (EPIC) architecture. The company's corporate culture is encapsulated in an approach known as the HP Way, a set of values designed to foster innovation, respect for individuals and value for customers.

KnowBe4 is the world's largest security awareness training and simulated phishing platform that helps you manage the ongoing problem of social engineering.
The KnowBe4 platform is user-friendly and intuitive. It was built to scale for busy IT pros that have 16 other fires to put out. Our goal was to design the most powerful, yet easy-to-use platform available.
Customers of all sizes can get the KnowBe4 platform deployed into production twice as fast as our competitors. Our Customer Success team gets you going in no time, without the need for consulting hours.

Microsoft Corporation is an American multinational technology company that develops, manufactures, licenses, supports and sells computer software, consumer electronics and personal computers and services. It is the world's largest software maker and is also one of the world's most valuable company. Microsoft is market dominant in both the IBM PC-compatible operating system and office software suite markets. The company also produces a wide range of other software for desktops and servers, and is active in areas including Internet search, the video game industry, the digital services market, and mobile phones.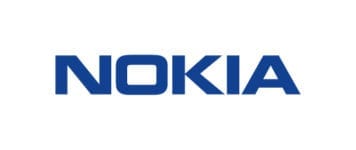 Nokia's microwave transmission portfolio sets the standard for innovation in delivering faster, more efficient microwave links with flexible networking and simplified operations. Proven in more than 500 networks worldwide, the portfolio has been deployed in a wide range of applications including 2G, 3G and 4G/LTE mobile backhaul, high-capacity long-haul, and mission-critical networks for industries. Nokia's packet microwave solutions support a smooth transition to all-IP networks for increased capacity at a lower total cost of ownership.

Polycom is the industry leader in unified collaboration solutions. Companies choose Polycom for solutions that enable their geographically dispersed workforces to communicate and collaborate more effectively and productively over distances. Using Polycom telepresence, video, and voice solutions and services, people connect and collaborate from their desktops, meeting rooms, classrooms, and mobile settings, which saves time, energy, costs, and resources.

RADWIN is a wireless broadband hardware manufacturing company that develops and creates wireless point-to-point, wireless point-to-multipoint, and wireless mobility solutions. Its products are used by telecom carriers, city and town councils, remote communities, ISPs, and private networks.

Ruckus Wireless is a pioneer in the wireless infrastructure market, enabling carriers and enterprises to stay ahead of the exploding demand for high-bandwidth applications and services. The Ruckus Smart Wi-Fi technology redefines what's possible in wireless network performance with flexibility, reliability, and affordability.

Toshiba is a world leader and innovator in pioneering high technology, a diversified manufacturer and marketer of advanced electronic and electrical products spanning information & communications systems, digital consumer products, electronic devices and components, power systems, including nuclear energy, and industrial and social infrastructure systems. Toshiba is always ahead of the curve.

Veeam Software is an information technology company developing backup, disaster recovery and virtualization management software for VMWare and Hyper-V virtual environments and focuses on virtualization. Veeam Software recognizes the new challenges companies across the globe face in enabling a business that must operate 24/7/365 by helping organizations meet recovery time and point objectives of less than 15 minutes for all applications and data, through a fundamentally new kind of solution that delivers high-speed recovery, data loss avoidance, verified protection, leveraged data and complete visibility.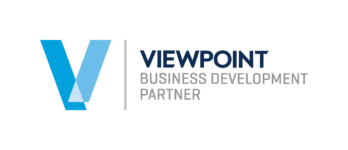 Collaboratively Transforming the Global Construction Industry, Viewpoint is a provider of innovative construction-specific software solutions to the global construction and capital project industries. Viewpoint provides the tools needed to improve project profitability and visibility, manage risk, and effectively collaborate with the entire project team.

VMware, the industry-leading virtualization software company, empowers organizations to innovate and thrive by streamlining IT operations. VMware develops and markets its product and service offerings within three product groups, which include a software-defined data center (SDDC), hybrid cloud computing and end-user computing (EUC). The company's products and services are based on server virtualization and related technologies that have primarily been used for virtualizing on premise data center servers for private cloud computing.

ZixCorp offers industry-leading email encryption, a unique email DLP solution and an innovative email BYOD solution to meet your company's data protection and compliance needs. ZixCorp is trusted by the nation's most influential institutions in healthcare, finance and government for easy to use secure email solutions.

Evolve Your Communications With 3CX: 3CX is a software based PBX which runs on mainstream operating systems, and works with SIP standard based IP Phones, SIP trunks and VoIP Gateways to provide a full PBX solution – without the inflated cost and management headaches of an 'old style' PBX. Used by more than 30,000 companies globally, 3CX has been recognized for its innovation and cutting-edge technology.