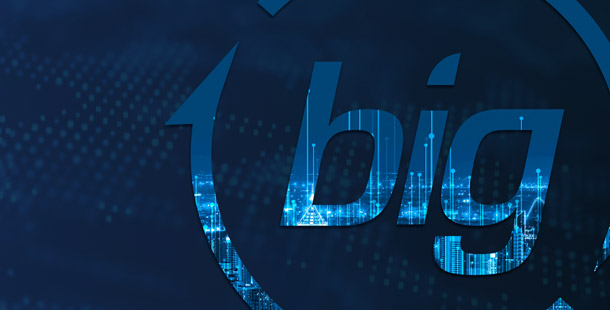 Updated design provides improved visitor experience
York, PA, April 4, 2022 – Business Information Group (BIG) is thrilled to announce the launch of its new website. The new site has been updated to provide a user-friendly experience with an improved navigation and easy access to support while allowing customers to gain a comprehensive view of Business Information Group's services and offerings.
The primary goal of the website redesign was to create a simplified user experience across all platforms. Business Information Group focused their efforts on making it easier for users to locate information regarding services offerings, industries served, and technical support. The site features a mega menu for enhanced exploring of the company's services, a dedicated resource page with detailed filtering and an entire support page for clients.
"In order to continue to support our mission, current and future client experience remains top of mind for Business Information Group, to include tools like our website," said Jennifer Dangro, Vice President of Sales & Marketing for Business Information Group. "As an extension of our client's business, we want to make sure that the right information is available to the right people at the right time. The new site promotes this, and we are excited and proud for its launch."
Business Information Group invites visitors to explore the new website and take a deep dive into its library of service offerings and solutions. https://businessinformationgroup.com/
About Business Information Group
Since 1992, Business Information Group has been on a mission to become our clients' most trusted technology partner. Every day, we help businesses improve operational productivity, create competitive advantages, and enable meaningful business transformations with cutting edge solutions and innovative business practices. To learn more visit businessinformationgroup.com.