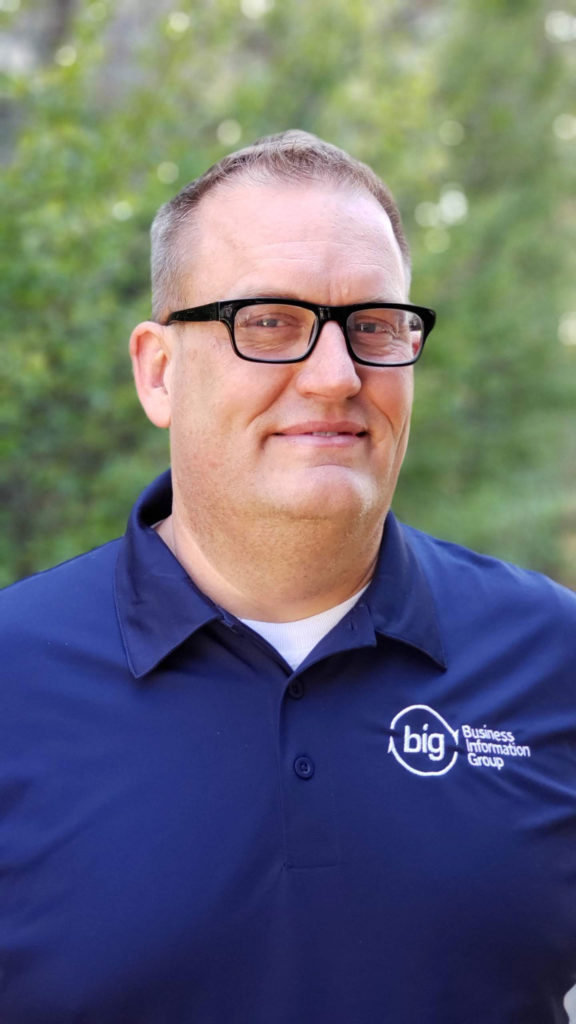 BIG Continues to Grow Across Multiple Departments
York, PA– Business Information Group announces additional growth to the Professional Services department, as well as the Networking and Security department. Chris Considine, Senior Network Engineer, and Austin Weiss, Network Engineer, have joined the Networking and Security department. Dee Gardner is the newest Development Consultant to join the Professional Services department.
As a Development Consultant, Dee Gardner will work alongside clients to explore their ERP needs, develop proper solutions, and perform the implementation and training. He brings with him over fifteen years consulting and development experience. Dee has a Bachelor's in Computer Information Technology from Dixie State University and a Master's in Business Administration from West Governor's University. He is also an award-winner speaker. "Dee has a very strong knowledge of ERP products and a variety of development skills," said Ken Jones, Vice President of Consulting Services. "His past development work is impressive, and we are excited he will be working on projects for our clients. Dee is a true professional and confident he is a strong addition to the BIG family." Dee lives in Salt Lake City, Utah. He is married with four children, two still at home and two are married.
Chris Considine, Senior Network Engineer, will be working with clients on projects and support tickets ranging from desktop support to Office 365 migrations and beyond. He has a certification in PC & Networking design from Johns Hopkins University affiliated technical college, Computer Career Institute. Chris also brings ten years of help desk and system administrator experience. "Chris' solid foundation of help desk experience and technical knowledge will enable BIG to continue providing great service to our clients," said Ben Eubank, Network Operations Supervisor. " He has already hit the ground running and I am excited to see what the future brings." Chris is based at Business Information Group's York office and will be moving from Parkville, Maryland to York this spring.
Austin Weiss, Network Engineer, will be working with some of Business Information Group's long-time clients and will be directly supporting their needs. He is a 2016 graduate with vocational training in Computer Repair and Network Technology with honors. Most recently, Austin was with Weaber Lumber, Inc for nearly 5 years as a Systems Administrator. "Austin's experience will definitely make it an easy transition for him to jump right in and help with the workload assigned to him," said Anthony Johnson, Network Operations Supervisor. Austin will be working on his CompTIA Net+ certification this year to add to his experience. After that, his goal is to begin preparing for the Cisco CCNA certification to further his networking experience. Austin grew up and currently lives in Myerstown, Pennsylvania. He is a graduate of Eastern Lebanon County School District. In his free time, Austin enjoys photography and likes to be out in nature when capturing his images.
About Business Information Group
Established in 1989 by brothers Scott & John Dolmetsch, Business Information Group is an information technologies firm located in York, PA with a team of more than 100 experienced professionals providing services in Network Design & Implementation, Managed IT Services, Wireless Communications and Custom Application Development.  BIG's team has 375 years' combined experience in the industry which contributes to the successful evaluation of technical challenges, the ability to integrate core technologies and orchestrate project execution.